Poland is a fascinating country that serves as the geographical and cultural crossroads of Eastern and Western Europe. Located at the center of the Northern European plain, Poland has been a nation of survivors since the foundation of the first Polish state more than 1000 years ago.
Through its turbulent history its people have managed to maintain their identity, and today, the country enjoys a crucial position as the largest of the former Eastern European states and one of the most populous members of the European Union.
Poland is a member of the European Union. It joined the Schengen Area in 2007. As a result passport checks are abolished on Poland's borders to Germany, Slovakia, Czech Republic, and Lithuania.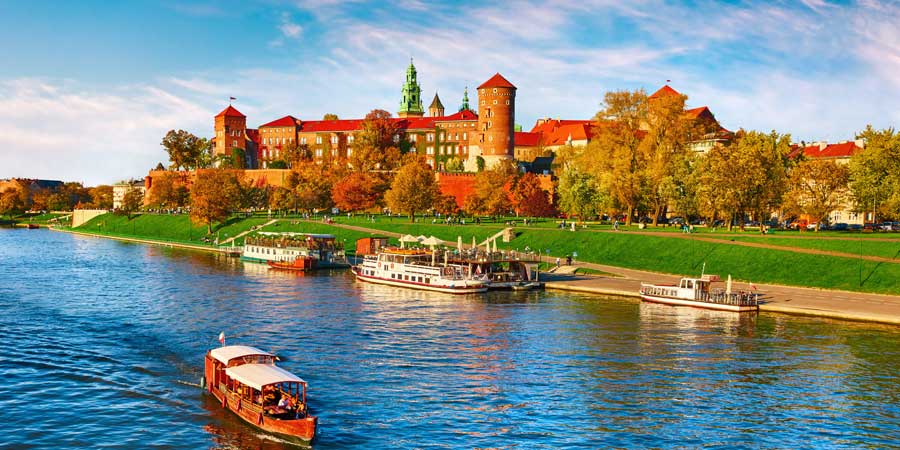 It practically means that persons admitted to the Schengen Area can travel hassle-free between the countries of the Schengen Area without internal land and sea border controls, from Portugal to Poland and from Greece to Finland.
Thanks to its location, Poland occupies a special place in the European Union. Poland's border on the river Bug became the EU's eastern border. In the wider geographical and geopolitical sense Poland occupies a central position.
More and more foreign investment from Western Europe is to be shifted to Poland, as well as from the US and Asia. Poland's geographic location facilitates the logistics activities and forecasts indicate an increase in the number of immigrants to the country.
Education System in Poland
Polish institutions of higher education participate in international student exchange programs and engage in bilateral agreements and individual exchange programs pursued by particular schools.
All these initiatives enhance the development of relations between Polish and foreign institutions of higher education. The number of Polish institutions of higher education awarded an Erasmus University Charter approach 200 and the mobility of Polish students grows rapidly.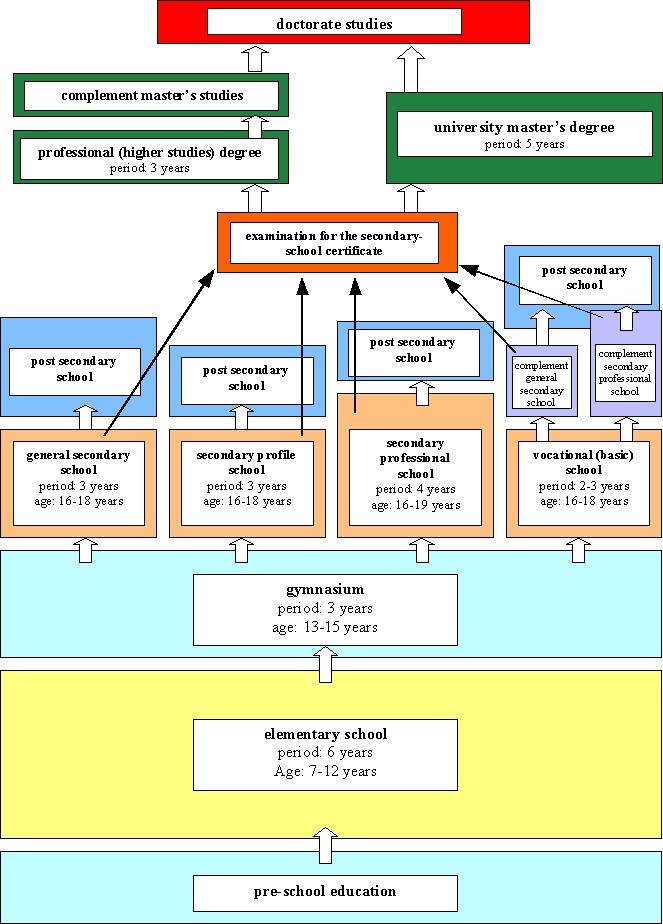 Poland's education market has been the most dynamically developing one in Europe during the last twelve years. The number of higher education institutions has increased fivefold while the number of students quadrupled. Each year almost half a million young people begin their education at universities and colleges.
Polish academic traditions reach back to the 14th century, some of Europe's oldest universities can be found here. The Jagiellonian University of Cracow was established in 1364. Nicholas Copernicus and Marie Skłodowska-Curie are among great names of Polish scientists known and admired worldwide.
Polish universities offer high-quality studies and are an integral part of the European education space. All leading universities offer programs thought in English, these include medicine, engineering, humanities, business, and finance.
Poland takes an active part in the Bolonia Process. Thanks to the ECTS (European Credit Transfer System) students can be fully mobile, and continue education in other countries.
Polish higher education has a long history – first universities have emerged in this country more than 650 years ago. Nowadays study programs in Poland are available for students from every corner of the world. There are more than 57,000 international students from 157 countries in Poland and this number increases every year.
Poland has signed the Bologna Convention and is a part of the European Area of Higher Education. As a result, the higher education system has been divided into three stages: Bachelor (the original Polish names are Licencjat and Inżynier) programs, Master (Magister) programs, and Doctoral studies. Students may choose between numerous state and private universities, colleges professional schools (for example, art schools).
Bachelor's degree could be obtained after 3-3,5 (Licencjat) or 3,5-4 (Inżynier) years of education in the college or university. Enrollment requirements differ between various institutions, but it is necessary to have a secondary school diploma.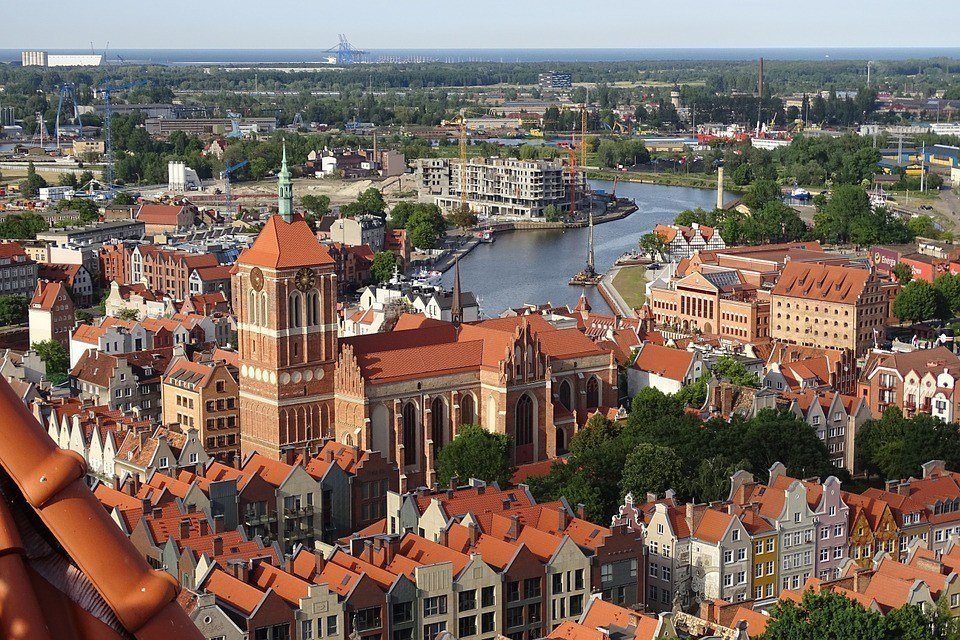 The list of countries that have an agreement on mutual recognition of different types of diplomas is available on the website of the Bureau for Academic Recognition and International Exchange. Most of the bachelor programs are taught in Polish, but some are available in English.
To apply for a master's degree, prospective students have to provide a bachelor's diploma and the evidence of language proficiency (English or Polish). Some universities also require motivation letters, personal essays, and letters of recommendation. Professional schools may also organize additional tests or require a portfolio. Master's degree (Magister) could be obtained after 2-2,5 years of studies.
Ph.D. programs are intended for those who already have a Master's (or equivalent) degree and plan to pursue a career in academia. In order to get a Ph.D., students have to pass an exam and defend a dissertation in front of the academic commission at the university.
The academic year in Poland usually starts in October, and the second semester finishes in June. Polish universities offer various programs in numerous fields, including outstanding programs in Engineering and Languages. Among the more famous and eminent universities in Poland are Warsaw University and Jagiellonian University which are both public.
Higher Education Institutions in Poland
The Higher Education Institutions (HEIs) in Poland are divided into two main groups: state (public) and private (non-public) institutions. These institutions are further divided into two main categories: academic and vocational institutions.
The academic category accommodates the authorization of at least one scientific or artistic discipline and conferment of scientific category A+, A or B+.
The academic institution conducts first-cycle (bachelor's degree) and second-cycle (master's degree) studies or long-cycle studies. It may also provide education for doctoral students (Ph.D.) too.
Vocational education does not accommodate the same conditions such as that of academic education. It may only provide education on a practical basis. A vocational-type institution conducts first- and second-cycle studies or long-cycle studies.
All types of HEIs are controlled by the Polish Accreditation Committee, which is an independent institution, acting to ensure and enhance the quality of education.
Below, we present the list of public and university-type non-public HEIs.
UNIVERSITIES OF TECHNOLOGY
MEDICAL UNIVERSITIES
UNIVERSITIES OF ECONOMICS
UNIVERSITIES OF AGRICULTURE AND LIFE SCIENCES
UNIVERSITIES OF PEDAGOGY
UNIVERSITIES OF ARTS
UNIVERSITIES OF PHYSICAL EDUCATION
MARITIME UNIVERSITIES
MILITARY HEIs
GOVERNMENT SERVICE HEIs
HIGHER SCHOOLS OF PROFESSIONAL EDUCATION
CHURCH HIGHER SCHOOLS
UNIVERSITY-TYPE NON-PUBLIC HEIs
NON-UNIVERSITY-TYPE NON-PUBLIC HEIs
Why Choose Poland For Study?
1. Unlimited Options
There are more than 1.1 million students studying in Poland, at almost 400 universities. What is even more impressive most of the programs are offered in both Polish and English Language, on top of that, there are hundreds of languages that are taught here.
There are a lot more colleges for arts as well as faculties of humanities and polytechnics, all of them equipped with ideal laboratories and super-computers.
While studying in Poland, you will have a chance to enter a competition with NASA or become a part of a prestigious scholarship program in areas of humanities (like ancient and modern languages, literature, and philosophy).
Polish business schools deliver world-class education in management and finance (also as double-degree programs) all recognized and accredited internationally. See for yourself – over a million students can't be wrong, can they?
2. Study in the Centre of Europe
Poland is the place where you can earn a diploma that will open up doors to the best companies in Europe, and some of the best in the world. The country has many other perks, such as the fact that its medical schools are accredited in the US and that, while studying in Poland, you have access to the European Union's study programs and are able to do internships or traineeships abroad.
With top-quality, internationally recognized degrees, almost no other region in the world can set your career off to such a promising start. Do not forget that Poland has a favorable geographic location that has an excellent transport connection to the whole European Union at your fingertips!
3. Cultural Variety
Study in the European Capital of Culture Wrocław, artistic Kraków, hipster Warsaw, multicultural Lublin, academic Poznań or beautiful coastal Gdańsk. There's something for everyone in each city, from student pubs to vegan restaurants and art galleries.
Be ready to meet and interact with the crowd at the Palace of Culture in Warsaw, explore Krakow's Wawel Castle, during winter you can go for skiing in the Tatra Mountains or sail in the Masurian Lake District.
4. Affordable
If you dream of going abroad and becoming independent while studying, do not worry about the cost, Poland is ideal for a student on a tight budget. Dormitories start from €60 a month per student, cinema ticket starts from €2,50, and lunch in the cafeteria starts from €2. No wonder Warsaw is the most affordable European student city according to 2016 QS Best Student Cities index. Find more info here
5. Great Career Opportunities
Studying in Poland is just the beginning. Those wanting to start their own business, or find a great job in an international company would benefit from a longer stay. Foreign companies operating in Poland prefer graduates from Polish universities.
Akademickie Inkubatory Przedsiębiorczości ('Academic Incubators of Entrepreneurship') is a community that will help and nurture your business, and the Technology Parks are also at your disposal. Additionally, The Warsaw Innovation week is a great hub where start-ups can attract the attention of foreign investors.
Examination & Grading System in Poland
All higher education institutions are required to end their courses with examinations. There may be several independent examinations or tests in separate parts of a subject. Usually, oral and written examinations are held at the end of each semester during the examination session.
Students sit examinations on each subject separately. The performance assessment period covers either one semester or one academic year.
To successfully complete a semester (or a year), a student must attain a pass mark (at least "satisfactory") for all assessments and examinations in the subjects covered by the curriculum and obtain performance assessment credits for all integrated placements.
Grading:
Each HEI identifies its grading scale in its Study Rules. The most common scale comprises the following marks:
5 very good (bardzo dobry)
4 good (dobry)
3 satisfactory (dostateczny)
2 unsatisfactory/fail (niedostateczny)
credit/pass (zaliczenie)
Sometimes the plus symbol or decimal is used to modify the numerical grades. It must be pointed out at this time that grades awarded according to the scale are not directly transferable to the ECTS credits.
Application Process to Study in Poland
Poland is an overlooked European Study abroad destination for international students. It has all the potential and opportunities for the students at low costs and without compromising anything on the quality of education.
Fourteen of the Universities in Poland feature in the rankings of QS World University rankings. To study in Poland, the first task is to apply for a University. How to do that? Here is a comprehensive guide to help you with that:
1. Best Universities in Poland for International Students
Before applying, you are needed to choose a course and University in Poland to get started. As we have mentioned before there are fourteen universities in Poland with international standards of teaching. Here we have listed 10 of them to help you with the selection process.
University of Warsaw
Jagiellonian University
Warsaw University of Technology
Adam Mickiewicz University, Poznań
AGH University of Science and Technology
Cracow University of Technology
Lodz University of Technology
Nicolaus Copernicus University
Poznan University of Technology
University of Gdansk
2. Courses to Look forward at Universities in Poland
Once you shortlist the Universities you are interested in, the next step is to search for the courses available and the courses you want to pursue. Poland has a number of courses available for international students and they are well of the standards of international universities. Here are some of the courses you can look forward to studying in Poland:
Business and Management Courses in Poland
Economics Courses in Poland
International Relations Courses in Poland
Engineering Courses in Poland
Fashion Designing in Poland
Medical Studies in Poland
3. How to Apply
There is no centralized system to apply for universities in Poland. The best way to apply is from the Universities' websites. The application process for international students at Universities in Poland is online. For the students from non-EU/EEA countries, there are visa requirements. Therefore it is advisable to start the preparation for the application early.
Application Deadlines and Poland Intakes 2019
There are two intakes in Poland which most of the Universities follow. Here are the intakes in Poland and their application deadlines:
Fall Semester – Early October to Mid February
Spring Semester – Mid February to Late June
Deadlines for EU/EEA students: Mid September
Deadlines for Non-EU / EEA Students: Mid July to Mid August
4. Documents Required by Universities in Poland
Certificates and Mark sheets of the previous study, a bachelor's degree if applying for the Master's Program
English Language Proficiency Proof (IELTS, TOEFL, Cambridge)
Resume / CV
Statement of Purpose and Letters of Recommendations as per University requirements
Application Form from University filled by the student
Passport photographs
Medical Certificate
Payment receipt of admission fees
5. Poland University Fees
Here are the average tuition fees at the Universities in Poland:
The fees here are average and approximate Poland University fees, and the fees will change with courses and Universities. The best source to check the fees for the courses you have chosen is to check the University websites.
Public universities in Poland charges €2000 to €5000 for the undergraduate programs. Whereas, for a post-graduate program, the charges are €2000 to €6200. The same charges vary with private universities in Poland. However, it can go up to €50000.
5. After Admissions
Once you have secured admission in one of the Universities in Poland, the next step is to get the student visa and residence permit to study in Poland. For EU / EEA students, no visa is required. However, they are required to apply for the residence permit in Poland.
For non-EU / EEA students, they will need both the study visa and residence permit. Students are also advised to have a valid health insurance plan before flying to Poland. You can find more information on the student visa process here: Student Visa in Poland.
Advantages of Studying in Poland
International students agree that universities in Poland provide some of the best higher education in Europe. More than 7,000 students shared reviews on their study abroad experience on the world's largest database of international student experiences, STeXX.eu.
From these reviews, a total of 325 students commented on what it was like to study in Poland and rated the country an overall score of 9 out of 10. This ranked Poland fifth among the best places to study in Europe, in the StudyPortals International Student Satisfaction Awards 2014, boosting its position by eight places from last year's 13th position.
Eleven universities in Poland were nominated for international student satisfaction awards. Two Polish universities received average scores of 9.5 out of 10 and were awarded the Certificate for Outstanding International Student Satisfaction: Adam Mickiewicz University Poznan and the University of Economics in Katowice.
Students also rated three more universities in Poland as "excellent": Gdansk School of Banking, the University of Warsaw and Wroclaw University of Technology. A further six Polish higher education institutions were rated "very good".
As a top international student destination, Poland provides an enriching cultural experience to incoming students worldwide. Most of those studying in Poland have only good things to say about historical landmarks, beautiful landscapes, city life and the great variety of social activities. Many of them consider that the opportunity to study in Poland greatly helped their self-development.
One of the biggest advantages mentioned by students is the low tuition and living costs, which means it's relatively affordable and accessible to study in Poland. The university staff and teachers are usually friendly and willing to help and – although there is room for improvement – the services provided at universities in Poland are above average.
Visa Requirements for Studying in Poland
Entry Requirements for EU Students
If you are a citizen of an EU member state the only thing you need to have to enter Poland is a valid travel document or a document confirming identity and citizenship (i.e. your national ID).
However, if you wish to travel abroad during your stay in Poland it is a good idea to have a passport with you, as it is necessary to visit some of Poland's neighbors that do not belong to the EU.
For a stay shorter than three months there are no formal requirements. Your studies will, however, take longer. For such a stay a registration of residence is necessary, one should register with Voivodship (Provincial) Office.
Entry Requirements for NON-EU Students
Two main documents that are required when entering Poland by the non-EU citizens are a valid travel document (passport) and a visa (if required).
Visa
As a general rule, you would need a visa to enter Poland. However, foreigners from a number of countries are exempted from a visa requirement when entering Schengen Area for the periods not exceeding 90 days within a 180-day period: One can check the list of the countries ie here: https://udsc.gov.pl/en/cudzoziemcy/obywatele-panstw-trzecich/chce-przyjechac-do-polski/czy-potrzebuje-wizy/
Poland is a part of the Schengen Area, so you can apply for a Polish visa and travel all around Europe (excluding the United Kingdom, Ireland, Cyprus, Bulgaria, Romania, Croatia, and states outside of the EU).
There are several types of visas to choose from:
"A" type – an airport transit Schengen visa, so it cannot be used by a student coming to Poland
"C" type – a short-term Schengen visa allowing the holder to stay in the Schengen territory for up to 90 days in 180 days period
"D" type – a long-term national visa issued for up to one year allowing travel around the Schengen area for up to 90 days in a 180 days period A visa can only be extended in exceptional situations. Should you need to stay in Poland longer than specified in your visa please do apply for the temporary residence permit (see below)
5 easy steps to get a visa
1) Find a Polish Consulate/ consular section of the Embassy of the Republic of Poland that can process your application. You can use the MFA's search engine https://www.gov.pl/web/diplomacy/polands-missions-abroad
2) Read carefully ALL the information concerning visa application on the consulate's website and follow ALL the instructions.
3) Set a visa appointment with the consulate. In most cases, you will have to register through the website: https://secure.e-konsulat.gov.pl/
4) Prepare the necessary documents, including application form, travel document (passport), biometric photo, health insurance, sufficient means to support yourself, documents confirming the purpose of your stay. The specifics of the required documentation may vary among consulates, so confirm them with the consulate's website.
5) Submit all the documents including a printed and signed application form and the visa fee. Your visa application is complete. It should take up to 15 days for it to be reviewed.
Early submission of visa documents is advisable as in some cases procedure may take a considerable amount of time.
Temporary Residence Permit
Every Non-EU student needs a temporary residence permit.
You should apply for a Temporary Residence Permit before your visa expires.
When you receive the permit you will be issued a Temporary Residence Card, an ID card that proves that you have a residence permit. Together with your travel document, it allows you to cross the Polish border as many times as you wish. The first residence permit is issued for a period of 15 months.
It can be renewed for periods of up to 3 years but for no longer than the remainder of your studies.
REMEMBER: You should apply for the Temporary Residence Card when you are legally staying in Poland, which means after you arrive, but before the expiry of your visa
Application
You have to apply for a Temporary Residence Permit with the local Voivodship Office. You can find a complete list of offices here: https://udsc.gov.pl/en/cudzoziemcy/obywatele-panstw-trzecich/chce-przedluzyc-swoj-pobyt-w-polsce/zezwolenie-na-pobyt-czasowy/studia-i-nauka/nauka/
The documents you will need to legalize your stay include an application form, photos, and documents proving your identity and citizenship, address, the purpose of stay (a certificate from your school) health insurance, and possession of sufficient funds. For detailed information check out the Voivodship Office's website. The procedure costs 390 PLN in total.
EU students
EU students do not need to apply for temporary residence permits. As UE citizens they should only apply for registration of their stay with local voivodship office within 90 days of their arrival.
They will be issued a cost-free certificate of registration with a non-limited period of validity proving their right to stay in Poland. For detailed information check out the Voivodship Office's website.
Financial Requirements for Studying in Poland
The financial requirements depend on various factors. However, no one can judge the exact amount as to what it is going to cost you to study in Latvia. Besides, you can get a hypothetical figure for your reference.
The whole study program cost includes:
College or program fees
Entrance test fees if any
Visa charges
Accommodation charges
Travel charges to Latvia and back
Travel charges within the country
Daily living cost (food, laundry, etc.)
Miscellaneous expenses
Hence, you should consider all the above expenses before deciding to study in Latvia.
Health Insurance in Poland
Every year, more and more international students are choosing to study in Poland. Studying in Poland allows these students the opportunity to get to know the country's rich culture, to see splendid historical monuments, to enjoy some of Europe's largest and least spoiled natural habitats, and to sample wonderful cuisine. But these are not the only reasons to consider studying in Poland.
Poland has a history of academic excellence dating back to the Middle Ages. Jagiellon University was founded in the 14th century, and today is one of the oldest universities in Poland. Poland is home to several extremely well-respected universities, such as Jagiellon University and Warsaw University, which is often ranked as the best university in Poland.
All of the top universities in Poland offer high-quality programs taught in English, including courses in medicine, engineering, humanities, business, and finance.
The cost of tuition in Poland is exceptionally low – sometimes free to EU students. The University of Warsaw, for example, offers English language courses that cost between £1,300 and £2,500 per year. Tuition in Poland is generally far lower than elsewhere in the UK.
The cost of living in Poland is also significantly lower than in Western or Northern Europe. This makes Poland a great study destination for international students, many of whom are living on a budget.
Healthcare in Poland
The health care system in Poland is of fairly high quality, but you will most likely want to purchase private health insurance coverage before you begin your trip. International students are required to provide proof of adequate health insurance coverage when they apply for a student visa. Having private health insurance in Poland will ensure you shorter wait times and a higher quality of treatment. Most people living in Poland – both citizens and foreigners – use private insurance to subsidize public health care.
Emergency health care is available free for everyone, including people without state health insurance. However, the quality of treatment may not be quite what you are used to, and there will likely be a significant time delay between calling the emergency services and receiving treatment.
Cost of Living (COL) in Poland
Student life is not so easy. Apart from the stressful exams at the university, students also have to worry about money for everyday expenses. To assist you in this, we have prepared a list of monthly expenses of an average Polish student. This list will help you to plan your budget, and both you and your parents will find out what is the cost of living in Poland.
1. FOOD EXPENSES
Unless you don't eat every day in an expensive restaurant, food in Poland is relatively cheap. 550zł per month for food products and basic hygiene accessories should be just fine. If you are from Warsaw, visit this article to find places where you can eat for less than 10zł.
2. PUBLIC TRANSPORT
In Poland, public transport is usually the buses and trams. In addition, in Warsaw, you can use the subway. It's not worth to buy individual tickets and much better option are monthly tickets. The cost of monthly ticket is different in every city but usually, it cost around 55zł (with student discount). You can find everything about public transport in Warsaw here.
3. THE INTERNET AND PHONE
Currently, you can have internet and phone in Poland for about 60zł per month.
4. BOOKS AND STATIONERY
In college, you'll need books, notebooks, pens and a mass of other things. New books might by pricy and cheaper solution be copying books from the library. If you are copying in a big amount, the cost can be up to 150zł per semester. The total cost of books and stationery for the semester could be around 220zł.
5. ENTERTAINMENT
We assume that your time in Poland to not only dedicated to studying but also to have good fun! Unfortunately all the pleasures like parties, theatres or cinema costs. Our student experience has taught us that the party fund is about 250zł per month but a lot depends on you – you can spend much less or much more.
6. UNEXPECTED EXPENSES
You need to get ready for unexpected expenses like doctor visits, broken laptops, and many others. It's hard to prepare for it because it can come in the least expected moment but you absolutely need to have an emergency budget, which overlays the most needed things.
Accommodation for International Students in Poland.
First and most important when you are moving to a foreign country is accommodation. In Poland, you have several options for student accommodation – university dormitories, private dormitories, shared flat and a studio flat.
The cheapest option is a public dormitory, however, it's the hardest to get a place. Depending on the city and type of room, for a place in the dorm, you will pay monthly from 140 to 440zł. It's much easier to get a place in a private dorm, though costs are usually about 200zł higher than in a public one.
Another option is a room in a shared flat. It's more expensive than dormitories but it's easier to find and it's certainly more convenient. Costs of room in the shared flat are starting from 450zł in smaller Polish cities to 1000zł in big cities like Warsaw, Wroclaw or Krakow.
The most expensive are studio flats which you rent just for yourself. Costs of studio flat are starting from 1500zł in Wroclaw, Krakow or Warsaw and from 1000zł in Katowice or Lodz. You can find out more about the types and costs of accommodation in Poland here.
Culture & Language of Poland
Poland is a country with a thousand-year history and rich traditions. Despite being at the heart of much destruction during World War II, it has kept much of its cultural heritage remarkably intact.
Home to wonderful, captivating landscapes, like the Carpathian Mountains, the coastline of the Baltic Sea, or the winding river the Vistula, Poland offers many natural wonders. In fact, Poland is home to 14 United Nations Educational, Scientific, and Cultural Organization (UNESCO) World Heritage sites!
Poland's official language, Polish, belongs to the West Slavic branch of Slavic languages. It has several dialects that correspond to the old tribal divisions and it has also been influenced by contact with foreign tongues.
Poles are direct and frank communicators. They generally do not hesitate to state their opinions and can deliver criticism quite honestly. People of other cultures may get the impression that Polish people are blunt or self-confident.
However, in Polish culture, it is believed that the more direct a person is with someone, the greater their respect. In addition, humor and sarcasm play a large role in the Polish communication style.
Generally, there are four seasons in Poland – spring, summer, autumn, and winter, although some people distinguish two additional seasons, described as early spring and early winter. Spring begins in March, bringing sunny days and, sometimes, rain and light frost, with daily temperatures ranging from 5 deg. C to 15 deg. C.
The summertime can be really hot, with temperatures around 20-25. it begins in late May / June and lasts until the end of August. During the autumn the weather is often changeable – you are likely to enjoy moderately warm temperatures from September to October, while November brings rains and lower temperatures.
In winter days become visibly shorter. It is cold and cloudy and brings frequent snowstorms and relatively low total precipitation. The average temperature in January is about -4'C but it can fall as low as -35'C.
The temperatures in Poland are determined by seasons and the geographical location, depending on height above sea level and distance from the Baltic Sea. The proximity of the sea can make the temperatures in summer lower than elsewhere in the country.
The warmest areas in Poland are the Silesian Lowland and Sandomierska Upland, while the coldest spot is in the north-eastern edge of the country in Suwalki. The average annual temperature is about 6-8 degrees Celsius with the rainfall estimated at 700 mm.
The best times to visit Poland are May-June and September-October when it is still warm and the number of tourists is lower. It is when you can enjoy the best hiking conditions and explore some of Poland's most amazing places.
As regards clothes to wear, lightweights are recommended in summer months while medium to heavyweights are advised in winter. Waterproofing is necessary throughout the year.