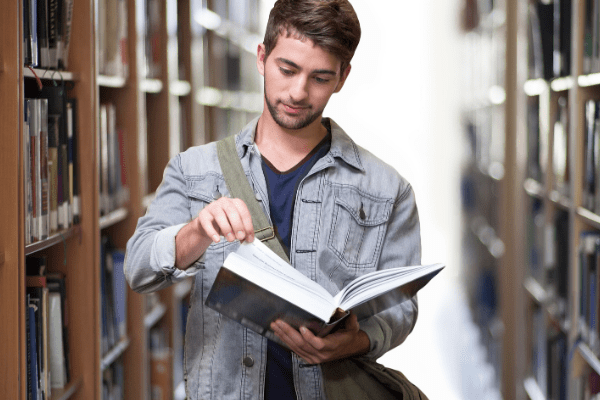 When you are done with summer vacation & joining the university, the below things you really need to know as you will be having a lot of questions like how will be my fresher week at university? What will be the semester's first term subjects? What will be the timing of the lecture? How will be your seminars and tutorials at university be like? When the exam will be held at the university?
Same questions I had when I was joining the university. See whether you are joining university abroad or India, some things happen commonly with students. When you go and study abroad, one challenging thing is how will be the culture and what should I wear at university. For that, here I give you some elite tips to handle yourself for starting university.
1. Talk to someone who knows your answer
If there is anyone who is the oldest at university, especially your senior, then you can reach out to them and discuss the university procedures. Just know basic things from them like what kind of university timings are how to manage the time table, what are the university seminars or conferences takes every year etc. Since they are the oldest, it will be really helpful for you to understand the university culture.
2. Get ready with your reading list (textbooks)
Joining a new university is like finding your own family. When you have no idea what my subject textbooks will look like and what kind of workload you will have throughout your university year, I recommend you to buy second-handbooks. By that, you can save money as well & also get books in advance so as to get an idea of subjects. You will be in advancement to understand the chapters & also save money.
3. Manage your supplies
When you are going to do important projects, you will be in need of a smart laptop with you with good space. Before joining the university, make sure to buy all the supplies & equip yourself with all the things you need to fulfill your projects on time. Make a checklist of the things which you will need like notebooks, sticky notes, pens, gadgets, and many more things.
4. Do time management
When you will join university, you will have lectures whole day and Sundays with assignments that too for each subject. Prioritizing each subject will need time management. Plus you will also be taking part in many sports activities or others. For that, you will have to make a one-time sheet for each activity and assignment you do. Make a proper day plan and night plan for each thing. Make a plan for your personal activity too. That way thing becomes easier. But promise to you to follow no matter what.
5. Enjoy your subjects
When we talk about a career, it is very important to know your passion & follow it. Choose career wisely. And then love small things that you do. Love your subjects. Enjoy it. Be creative to it. You will study not as you have to study but you want to study. Don't just read textbooks, read fiction books related to your subject line. Extra knowledge is always better knowledge.