Nowadays, admission in Medical PG in India has become a dream for every doctor because of the high demand for a specialist doctor in India.
It becomes an extremely difficult situation for Indian doctors to get admission through highly competitive AIPGMEE.
Every doctor wants to do their speciality in different fields due to falling demand for a doctor at MBBS level. Unfortunately, only 3% of Indian doctors can get admission in medical PG of their desired field.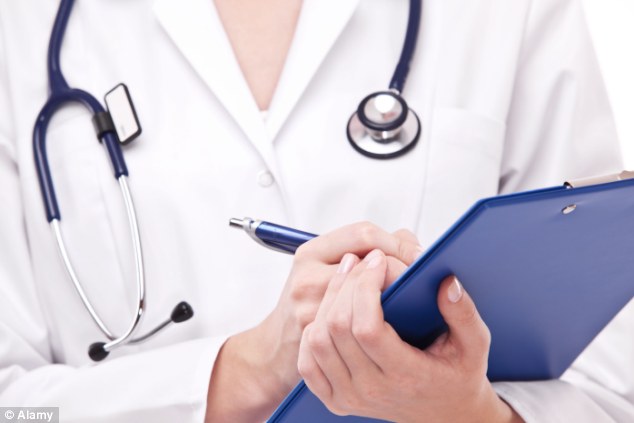 Private medical education is restricted to super-rich people only. So we have found an option for an Indian student who wants to do their Medical PG in Radiologist, Neurologist, Cardiologist or MD in Internal medicine, Immunology etc.
Every Indian student can do their medical PG in Germany with no tuition fees with the high quality of education. Medical PG education in Germany is the most prestigious among the world's education system.
The medical of Germany has the most practical approach. The doctors are given the most robust training during their residency program in Germany. Medical PG is done after you complete your MBBS in India or any other foreign country.
Medical PG in German is called "Facharzt" at the end of the training. The German medical training system is highly acclaimed for its quality and rigour.
It is synonymous with exceptionally high quality, knowledge, and experience; German-trained Medical doctors (Specialists) are highly sought after around the world.
Advantages of Medical PG in Germany
Germany's world-class healthcare system
Zero tuition fees
5-6 years of medical training
Clinical on the job training (OJT) at approved medical institutions
A generous monthly stipend (up to 4500 Euro per month)
Students are awarded as "Facharzt" at the end of training
High chance to get Permanent German Residency (German Green Card)
How to secure admissions in Medical PG in Germany?
1. Getting done with your German language levels from your native country
Before applying to Medical PG in Germany, it is very much important to get command over the German language. As a doctor, it is very much important to gain patients communication skills.
There are some special programs that run in Germany so as you can achieve the best level of language knowledge. It is advisable that before you apply for Medical PG, you attend A1 & A2 level (German basic levels) to start with your beginner levels.
2. Attend B1-C1 level language course in Germany
As soon as you enter Germany with your basic language knowledge, you have to start another level of German levels till C1. As mentioned before, study in Germany as a doctor is workable once you achieve good command over the German language.
3. Medical German language course
After completion of B2 level doctor start to learn Medical German language which very essential for doctors to work as a doctor in Germany because to learn only the general German language is not sufficient for doctors.
During the course, the doctors have been taught for employee communication, planning, implementation & documentation, dealing with patients, advising them and providing them knowledge regarding their diseases and deciding upon the healthcare facility, vocabulary improvement & understanding the work instructions.
There are different examination are conducted for the same. Some of them are Telc Medizin B2-C1 certificate as well as some state require to have pass "Fachsprachprufung" to apply for Approbation.
4. Passing the "Kenntnisprüfung" exam
After completion of the German language, all non-EU doctors have to apply for Approbation exam. After submission of all requires documents to the authority they will check all your submitted documents and compare all documents with the German Medical study eligibility.
If your current medical study is compatible with German medical education system then you do not need to appear for this exam and doctor will receive Approbation license, and if the study will not be compilable with the German education system then you have to pass this exam to gain your Approbation license.
Note: All Indian medical graduates have to pass this exam to gain Approbation license.
Kenntnisprüfung is a medical examination taken in viva format and the whole exam will be conducted in the German language.
The Board of Physician takes this exam and you have to apply in advance for this exam. The exam includes Internal medicine, Surgery, Pharmacology related questions.
Mackwins Education Consultancy provides a wide range of services for studying in Germany. It is the best location where you can find the right answers to all your concerns.
We undertake student's enrollment process right from free counselling till post departure training. Besides the documentation – University application – admission confirmation – Visa process, etc.
We also provide German-language coaching to our students. We can assist the students to find a suitable job during and after their study in Germany.
Therefore we believe in our overall services we can guide the students to prepare their excellent career path. Get in touch with us to know more about our service.
What is Fachsprachenprüfung ?
Fachsprachenprüfung is the exam which needs to take by every International doctor who wants to do practice as a doctor in Germany and also aims to start their medical specialization in Germany.
Fachsprachenprüfung is the exam to test doctor's medical German Terminology knowledge.
Who is eligible to take this exam?
The doctor who has completed a B2 level of the German language and have a valid medical degree then he/she can take this exam. This exam is taken by the respective state of Germany where the doctor wants to practice after completion of all formalities.
Exam Pattern of Fachsprachenprüfung
This exam is including practical and viva module consists of three different steps. Duration of exam will be 60 Min. The whole exam will be in German language only.
Three steps of the exam are as below:
Doctor-Patient conversation (20 min)
In this part of the exam, the doctor needs to communicate with the patient and need to understand the patient carefully and try to diagnose the patient.
Documentation (20 min)
In this part of the exam, the doctor needs to write history and other details and prepare a document for the same.
Doctor-to-Doctor communication (Viva) (20 min)
In this part of the exam, the doctor needs to represent all details and documents to examiner and examiner will take viva of the doctor.
Note: It is written into exam module that Medical knowledge will be not testing during this exam but non-technically Medical knowledge will be a part of the exam so do not be confused and prepare yourself for exam accordingly.
Where to give this exam?
This exam is a part of the way to get Approbation (Permanent License). Once the doctor decides particular German state where they want to practice then they need to submit all required documents to Landesärztekammer for Temporary (Berufserlaubnis) or Permanent License (Approbation). After verification of all documents, authorities will provide exam date for FSP exam.
Here is a sample video of the exam of the state of Germany.
If you have still any confusion for the exam then visit the respective state government's website for more details and also you can contact our branch office for the same, we will try to help you our best.
Nowadays, Doctors who are going to Germany to study medical Specialization and apply for visa application in the German embassy at that time Defizitbescheid certificate will be asked by the German embassy.
When foreign doctors apply for a permanent license and start Approbation license process, need to submit all required documents to Landesärztekammer.
After submission of all required documents, Landesärztekammer will check foreign doctor medical curriculum and compare it with German medical study and if found it different then foreign doctor need to give Kenntnisprüfung exam and if there will not any different then the doctor will direct receive Approbation license.
Document or Certificate which explains this difference of education curriculum called Defizitbescheid. It is obligatory to submit a Defizitbescheid in support with your application for a §17a National Visa for Germany nation.
How to Get Defizitbescheid?
Defizitbescheid is one of the important requirement for a foreign doctor who wants to enter into Germany and want to practice as a doctor.
Before apply for Defizitbescheid certificate doctor need to select particular German state where she/he wants to give Fachsprachenprüfung exam after reach to Germany. Once, the state will be decided after that doctor needs to check all requirements for the application of Defizitbescheid at Landesärztekammer website of the respective state.
Landesärztekammer need all require documents translated into German language and notarized by the German embassy or German notar.
Most of the state's Landesärztekammer will ask a minimum level of the German language to accept an application for Defizitbescheid. It can be B1 or B2 level of the German language. So in this case doctor needs to learn the minimum level of the German language and after that, they can start Defizitbescheid process.
So, this will be difficult for doctors who want to study the German language in Germany. Because to get the visa we need Defizitbescheid certificate and to get Defizitbescheid certificate we need German language levels. So, in this case, we can help you to get Defizitbescheid without any knowledge of German language and you can study your full German course in Germany.
Defizitbescheid certificate can take 3 to 6 months after submission of your application and when you submit your application you will receive Eingangsbestätigung. Eingangsbestätigung is acknowledging of application for Defizitbescheid. So do not confuse with these two documents.
For more details of Defizitbescheid application you can contact us, we will guide you with all process and even we will help you with document translation and notarization process.
Berufserlaubnis is a temporary license to practice a doctor in Germany. After passing the Medical German language, the doctor can start work as an assistant doctor in Germany for temporary base up to 2 years.
Because Berufserlaubnis can be extended up to two years only and between this time doctors need to pass Kenntnisprüfung exam to get permanent license call Approbation.
During Berufserlaubnis, doctors will get salary and other benefits, but this period of duration will not count in specialization study.
What is the requirement to get Berufserlaubnis in Germany?
To get Berufserlaubnis in Germany has a different process as per German states. It is depended on the shortage of medical doctors in a particular state.
Nowadays, most of the state require job offer letter to apply for Berufserlaubnis in that particular German state. Some state allows the doctor to apply for Berufserlaubnis after B2 level of German language due to a shortage of doctor but most of the state require FSP exam.
So, if you want to get Berufserlaubnis then most preferable is to contact German state authorities (Landesärztekammer) and ask them current requirements and also visit their website.