Why Choose Russia For MBBS Study?
About Russia
Russia is considered to have one of the most prestigious educational systems for Medical students with international interests. For international students, the top-ranking Universities are that and more; a welcoming, modern, and reasonably stimulating place to study MBBS in Russia.
1. Russia Is Known To Have The Best Leading Universities:
The most prestigious Medical Universities of Russia are Tver State Medical University, Orenburg State Medical University, Perm State Medical University, Mari State University, Nizhny Novograd State Medical University, Siberian State Medical University, and much more. Each of these Medical Universities are top-notch in every sense – Government recognized, renowned, co-ed, and excellent education. There are many diversified academic departments, sections, interdisciplinary centers, and award programs that enhance over and above traditional departmental boundaries.
2. Russian Universities Are Truly International:
The Premier Universities of Russia provide an academic home to over 1,60,000 foreign graduates from all across the globe for roughly 60 years and allowing them to grow as leaders in the public as well as private sector worldwide. Moreover, these top Russian Universities have close tie-ups with the world's leading educational centers. They honor themselves on the international focus and them being a home for many global students.
3. Global Recognition And Respect Of Russian Degree Programs:
Many of the Russian Medical Universities are recognized by the World Health Organization (WHO), Medical Council of India (MCI), and as per the European standards. The medical students are gaining qualifications which are the keys to academic as well as employment opportunities globally.
4. Wide Course Selection In Russia:
The Russian Universities are known to have the broadest range of educational programs- be it through MBBS, Engineering, Business, Russian Language, Aviation etc. They are truly unique with their study techniques. These Universities help these students in providing the framework for understanding the modern-day- world.
5. Exceptional Academic Access In Russia:
The top Universities of Russia draw together the leading aspects of lab work, liberal arts college, applied science program, and pure science program. This approach provides aspirants with close access to hundreds of faculty members as well as professors which further include full and corresponding members of the well-known Russian Academy of Sciences, thousands of Doctorates as well as post-Doctorates.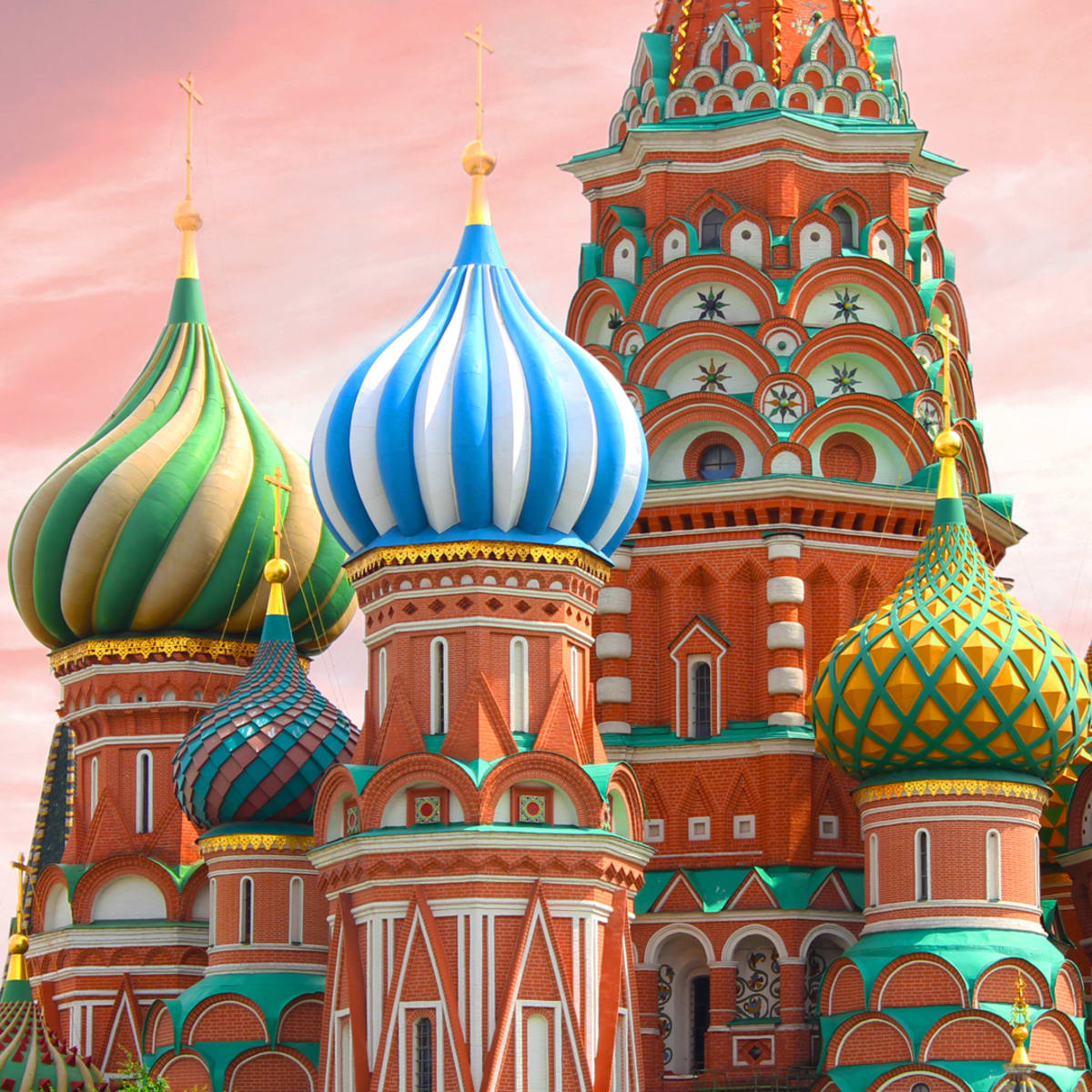 6. Russian World-Renowned Research Facilities:
With a great reputation and academic status, Russia is consistently on the top of the list of highly-ranked Universities. Their researches are extended all across the world through collaborations with leading research institutes of Russia, and other countries of the world.
7. Innovative Education In Russia:
Since the time of beginning, the Universities of Russia have a vision of merging traditional academic precision with highbrow innovation. These Russian Universities have Innovative Educational Programs which have been implemented long back. It leads to the renewal of its focus on competency-based education. Their courses also facilitate them to develop a new quality system giving back educational, contemporary, and scientific trends with modern management technologies and practices and engaging educational leaders.
8. Academic Excellence In Russia:
The Russian Medical Universities are renowned for their academic excellence. With an increase in the number of international counterparts, Russian Universities are producing the brightest and top-class students who are studying here. Every year, Russia's best higher educational schools compete for thousands of new places with up to 30 candidates for each place in many courses such as medicine, engineering, law, economics, international relations, etc. Many of the graduates from Russian Universities have become prime ministers, presidents, and foreign ministers of Algeria, Armenia, Azerbaijan, Bulgaria, Belarus, Congo, Mongolia, Kazakhstan, South Africa, Slovakia, Ivory Coast, Ukraine and other countries.
9. Networking of Russian Universities Globally:
The top Universities of Russia not only provide an advanced education but also ample opportunities to gain professional contacts that will experience well beyond formal education. The challenging framework of these Universities is integrated by the healthy social environment where the student community and alumni are approachable and welcoming to international students. This way, students can become the friends of tomorrow's political, international, business, legal, and social leaders.
10. Great Social Life Of Foreign Students In Russia:
The International students are not just limited to studies but they have also involved in various activities like concerts, comedy nights, dances, and other sport activities. Studying in Russia's top medical Universities is truly a great experience for foreign students.
Education System in Russia
The Russian education system is known to be the most developed and advanced system in the world. The culture of Universities in Russia has truly proved to be efficient.
The educational practices had helped in adapting to the rapid transformations of new realities and the phase of prolonged evolutionary reformation. All across the globe, the best medical university is there in Russia.
The Ministry for Education and Science of the Russian Federation are accountable under the jurisdiction of Higher education Russia for the accreditation and licensing of higher education establishments, and for developing and maintaining State Educational Standards.
The higher education foundations have the authority to issue state diplomas founding full academic rights and are covered by the international agreements on mutual recognition and validation of educational documents. The right to use the seal in Russia with the National Emblem of the Russian Federation is given only to accredited higher education foundations.
All the degrees awarding specific qualifications to a graduate are equal in status irrespective of the type of educational institution (University, Academy, Institute) and the ownership pattern (State, Municipal, and Non-state).
The literacy rate of Russia is 99.6%. With the highest literacy rate all across the globe, Russia has become one of the most popular destinations for higher studies among international students due to its global standards of education which are equivalent to European standards and affordable costs. There are many top Medical Universities in Russia.
The Russian education system is known to be the most developed and advanced system in the world. The culture of Universities in Russia has truly proved to be efficient.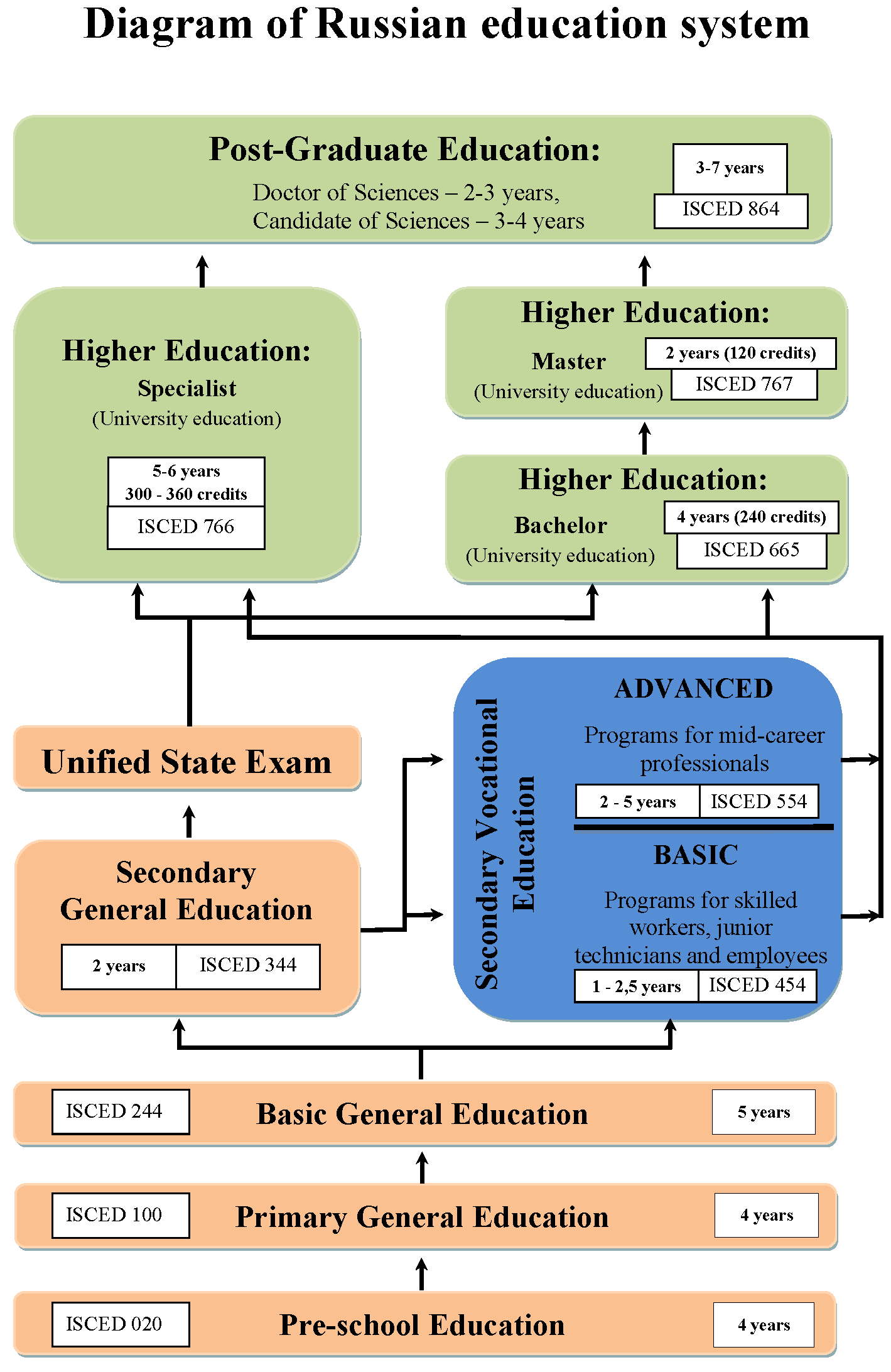 The educational practices had helped in adapting to the rapid transformations of new realities and the phase of prolonged evolutionary reformation. Russia is known to have the best medical universities in Russia in the world.
In the last 15-20 years, there is an increase in the number of international students coming to Russian Medical Universities. With every increasing year, the number of students is increasing in the top medical colleges in Russia by the Indian students.
Every year, thousands of students across the world graduate from the popular best medical college in Russia. There are various courses in Russian Universities for Indian students.
It is believed that the Russian Universities have expertise in the fields of aviation, engineering, aerospace, and medicine. Previously, there was a language barrier.
However, with time, the language barrier has faded away Russia's attractiveness and it became the top destination for higher education. But now, many Russian Universities are offering courses in the English medium, especially in the fields of medicine.
These days, Universities in Russia are taking up the leading position in the world. Many Russian Medical Universities secure a place in the World Health Organization's (WHO) "Directory of World Medical Schools". These Russian Universitiestrain their students for many of the screening tests like the USMLE, PLAB, and also the newly introduced "Screening examination" which is conducted by the National Board of Examinations, India under the directive of the Medical Council of India.
The Russian universities assist with the most advanced and sophisticated standard of higher education all across the globe. Russian Universities for Indian students offer well-equipped teaching methods that are streamlined and regulated.
At present, 5,000 Indian students are studying at the best medical college in Russia. Below is a list of some of the top medical colleges in Russia for Indian students.
Some of the Top Medical Universities in Russia:
1. Tver State Medical University
2. I. M. Sechenov First Moscow State Medical University
3. Nizhny Novgorod State Medical University
4. Orenburg State Medical University
5. Bashkir State Medical University
6. Kuban State Medical University
7. Smolensk State Medical University
8. Peoples' Friendship University of Russia
9. Kursk state medical University
10. Kazan state medical university
11. Ryazan State Medical University
12. Crimea Federal University
13. Northern State Medical University
14. Pavlov First Saint Petersburg State Medical University
15. Volgograd State Medical University
16. Perm State Medical University
17. OMSK State Medical University
18. Syktyvkar State University
19. Mari State University
20. Altai State Medical University
21. Dagestan State Medical University
22. Siberian State Medical University
23. Far Eastern Federal University
24. Lomonosov Moscow State University
25. Pirogov Russian National Research Medical University (RNRMU)
Medical Universities in Russia
Top 10 Medical Universities in Russia for Indian Students
It is believed that Russia holds one of the highest position, when it comes to literacy rate among the various developing countries.
It is a well-known fact that the Russian government pays special attention to education and works from the ground level to contribute to the strong foundation building of the country.
Hence, it becomes conspicuous that the quality of education in Russia is also commendable and the institutions follow the curriculum of international standards. Aspirants from all across the world look for opportunities to study in Russia.
Therefore, it is important to get a proper understanding of what needs to be the focus while applying for a University or Institution in Russia.
However, when it comes to the quality of medical education, Russia is known to hold a decent rank in the list. The following are some of the high ranking Medical Universities in Russia.
1. Mari State University:
On 1 st September, 1972 several eminent personalities from the field of Medicine established Mari State University. The university became an active member of the Russian Association of Classical University and for the Volga Region Association of Classical Universities. The association of Finno-Ugric university was founded by Mari State University. The international curriculum followed by Mari State University is comparable to the European standards. Modern infrastructure and technology are used in the classrooms and laboratories to make world-class facilities at the university.
2. Perm State Medical University:
Perm State Medical University was founded on 1 st October 1916 and has ever since played a pivotal role in contributing towards the development of State Higher Education standards to affirm the position of the Russian Federation among the education-friendly nations. By virtue of the significant advances made by the University, a National Research Unit has been set up within the premises. More than 40 laboratories, 150 rooms dedicated to lectures, 28 computer laboratories, and 11 different buildings within the premises of the university provide a conducive environment for students. Multiple category of hostel accommodation is also available in the campus along with facilities for sports, canteen, health center, coffee shops, and a botanical garden to facilitate the students.
3. Orenburg State Medical University:
Orenburg Polytech was founded in 1955 and was later transformed into Orenburg State Medical University. More than 1000 academicians and 1800 support staff members, OSMU has established a niche among the premier institutions. Four colossal academic buildings with a library, a gymnasium, a sports ground, a separate dining hall for multiple cuisines and a student polytechnic is present within the campus. Many distinguished members in the field of medicine are part of the Alumni network of OSMU, enabling the students to learn the new advancements of the modern world.
4. Tver State Medical University:
Over the last 70 years of its existence, Tver State Medical University has proven to be an asset to the scientific advancements made in the field of medicine. TSMU has one of the largest medical, scientific, research, and education center in the country. The faculty members have trained many medical specialists of various nationalities and maintained the standard of the curriculum at par with the International requirements. Since 1962, students from almost 50 different countries have completed their education from TSMU and excelled in their domain. This has established TSMU as one of the biggest education centers in Russia and an inspiration to the outside world.
5. Siberian State Medical University:
Siberian State Medical University was established in 1878 and has been a highly reputed education center for the outside world. The positions held by the alumni at the international level like more than 40 academicians, two presidents of the Russian Academy of Medical Sciences, and 25 associate members of the Russian Academy of Medical Sciences – shows the standard of quality education imparted at SSMU. Furthermore, many accomplished doctors in various parts of the world belong to the exceptional prodigy of SSMU.
6. Nizhny Novgorod State Medical University:
Nizhny Novgorod State Medical University has undergone a lot of transformation ever since 1920 – the foundation date. The significant milestones achieved by the founder's committee are
1. Establishment in 1920 of Nizhny Novgorod University
2. Establishment of Independent Medical Institute in 1930.
3. Opening of Faculty for Overseas Admission in 1992.
4. Approval for State Medical Academy in June, 1994 and so on.
NNSMU scored 7 the position in the overall ranking of 46 Medical Institutions of Higher Education in Russia and has upheld the high standards of teaching while training the students.
7.Moscow State University:
Established in 1755, Moscow State University is considered to be one of the oldest universities in Russia and has been functioning as a Non-profit educational institution in Moscow. The Ministry of Science & Education of the Russian Federation recommends the university and facilitates the students. More than 30,000 students have studied at the University of Bachelors, Masters, and Doctorate in different domains.
8. Saint Petersburg Medical University:
In 1897, First Saint Petersburg State Medical University I.P.Pavlov is a state educational institution of Higher Studies in Medicine for Women. Saint Petersburg Medical University is also the first known institution in entire Europe & Russia to award medical degrees to women in those times. More than 700 qualified staff members involved in 69 departments, 11 institutes impart quality education to a diversified group of students every year.
9. Kursk State Medical University:
Established in 1935, Kursk State Medical University features in the Top 10 Russian Medical Universities. UNESCO & WHO endorse the degrees offered by Kursk State Medical University as it was one of the first universities to offer complete medical training in the English language. The university is recognized by various medical councils from across the globe like MCI (India), Australia, UK, USA, etc. The primary objective of this premier institution is to provide knowledge to the students and facilitate the mankind in shaping a healthier future.
10. Crimea State Medical University:
Simferopol, Crimea houses one of the Top Medical University in Russia, which attracts a lot of Indian students on a yearly basis to impart quality education in the field of General Medicine – Crimea State Medical University. From 1918 to 1998, the university has been transformed at several levels and has now become one of the Top universities with 4 the highest accreditation in the field of medicine.
We at Rus Education facilitate the students to avail complete assistance for Personalized Counseling, University Selection, MCI Coaching in Universities, Step-by-step Admission Process, Career Counseling, Travel/ Visa Assistance, and much more. We are constantly involved in every junction of the career for every student from counseling to convocation.
Admission Process to Study MBBS in Russia
MBBS Admission in Russia, Admission Process for MBBS in Russia 2020
MBBS Admission Procedure in Russia
The process for getting admission in MBBS in Russia is very simple. Russian Medical Universities do not require Indian students to pass any entrance exams for admission in MBBS Course.
Admissions are based on a first come first served, subject to the candidate fulfill the eligibility criteria set by the Russian medical University and MCI Medical Council of India (for Indian students).
Indian students must satisfy the following criteria to take admission in MBBS in Russia:
Eligibility for admission in Russia (MBBS/BDS):
1. Candidates must have passed 10+2 or equivalent with Physics, Chemistry, Biology, and English.
2. The student must have passed with an aggregate of 50% marks and 50% marks in PCB subjects.
3. Candidates must have completed 17 years as on December 31, 2020.
4. Indian students must qualify for the NEET (UG) Exam for MBBS and BDS admission. NEET exam is conducted by the National Testing Agency (NTA).
Application dates and deadlines:
Applications for admission in Russia for MBBS will likely to start from 1st May every year. The application form filing period is 1st May to 31st July.
All applications must be submitted by July 30. We advise students to make an early application because there is a large number of applicants from all over the world and the seats are limited and hence are given strictly on a first come first served basis and depend on the availability.
Therefore, there is an added benefit to those applicants who apply early.
Academic Session in Russian Medical Universities
The academic year in Russia has two semesters. The first semester in Russian medical universities begins in September and ends in January.
The second semester begins in February and ends in June. At the end of each semester, students are passing exams. After this, they have holidays: 2 weeks in winter (from 25th of January to 9th of February), 2 months in summer (from 1st of July to 30th of August).
How to apply to a Russian medical university? A step by step guide to applying.
Here is the step-by-step detailed information on how to start the process for admission in Russia for MBBS. We advise you to read it carefully and pay particular attention to all stages.
Please do not hesitate to ask any questions at each stage.
1. Visit or call any of our offices/representatives for free counseling for admission. When detailed information will be provided regarding the eligibility criteria, various universities, courses fee structure, admission process, credentials, and Facilitation Fees of Continental Education Consultants. The students and parents need to understand all the necessary information about Russian Universities, studying and living costs in Russia.
2. Once the student has satisfied with all the merits and demerits of studying in Russia, The student should submit duly filled in admission form along with scan copies of class 10th & 12th certificates and mark sheets. 
At this primary stage, the student has to pay an application/registration fee of RS. 20,000 (Twenty Thousand), either through a Demand Draft favoring Continental Education payable at Delhi/New Delhi OR you can Bank Transfer the said amount to the company account. The application fee once paid is non-refundable.
3. After you've paid the application fee and submitted your application, you'll receive a confirmation email. Once this is complete your application is forwarded to the concerned University. Within two weeks university will issue an admission/acceptance letter confirming the reservation of the seat. This letter of admission is then given to the student.
4. Next, we will apply for the VISA INVITATION LETTER which is an official document issued by the Ministry of Foreign affairs of Russian federation. Seeking the Invitation letter is a tedious task and it takes somewhere around one month. (at this stage student should submit his original Passport).
5. Next, after receiving the INVITATION LETTER and Original Passport, CEC will apply for student VISA from the Russian embassy. Once the visa is ready, the student is informed about the date of travel. The student shall make arrangements to take necessary foreign exchange (US Dollars) for the University tuition fees and living expenses. All original documents including passport are given back to the student.
6. By this time, the students should start preparing for their travel to Russia. Besides, a check-list of necessary instructions and essential items will also be provided to the traveling students.
7. The students will also need to ensure that all the necessary documents are collected as such documents will need to be presented at the university office on their arrival.
8. On their arrival to Moscow, the students will be received by our representative who will guide them from the Airport to the University Hostel. The next day, the representative will help them to pay the college fees and Administrative fees in the university, wherein you will be joining the course of MBBS. The student will not have any problem because he/she will be guided until the complete admission process is done. We will accompany the young learners at every step on foreign soil.
CEC Provide the following services to their students:
1. Providing students with all necessary information about the University and living in Russia
2. Providing Admission letter from University
3. Providing Invitation/VISA letter from Ministry of External Affairs of Russia
4. Providing Visa from the Russian Embassy
5. The arrangement of Air Tickets (Airfare paid by the student separately)
6. Meeting students at the Moscow airport
7. Assistance in immigration registration in the Russian Federation
8. Making all the necessary arrangements to provide students with hostel accommodation
9. Organizing local sightseeing tours of the city and the region
10. Assisting students in undergoing medical checkup (VDRL, HIV, Meningitis, Tuberculosis, etc.)
11. A students ID card, hostel card, International card
12. An opening of Bank account in Russia
Documents required for application in Russian medical university:
1. Duly filled-in Admission form
2. Scanned copy of Class 12th Pass Certificate/Mark sheet
3. Scanned copy of Class 10th Pass Certificate
4. NEET Result/Rank Letter.
5. 6 Passport size colored photographs in white background (4.5 cm /3.5 cm)
6. Scanned copy of Passport (first and last page)
7. ID Proof (Adhar, PAN, Driving License, etc.) if Passport is not ready at the time of application.
TATKAL PASSPORT SCHEME (if students do not have a Passport, then they can apply for an urgent passport on the basis of the confirmation letter.
NOTE: Here's good news for Indian students aspiring to study medicine in foreign universities. Medical Council of India (MCI) has released a Gazette notification extending the NEET validity to three years.
According to the MCI Gazette notification, the result of the National Eligibility cum Entrance Test (NEET) shall be valid for a period of three years from the date of declaration of results. This will help the students who are going abroad as the admission process in different countries is a time-taking exercise.
Visa Requirements for Studying in Russia
Russian Student Visa
The majority of international applicants who want to study in Russia will need a passport and a visa.
International applicants from Azerbaijan, Abkhazia, Southern Ossetia, Belarus, Kazakhstan, Kyrgyzstan, Moldova, Tajikistan, Ukraine, Armenia, and Uzbekistan do not need a visa.
Even though Russia has visa-free arrangements with many countries, the duration of a visa-free stay is limited to 1 or 3 months, as such arrangements are designed for tourists, not long-term visitors.
In theory, a student from a country that has visa-free arrangements with Russia can enter using only their passport, but after the permitted stay is over they will have to leave the country and re-enter it with a valid student visa.
Therefore, it is simply better to get a student visa in the first place.
Visiting Russian compatriots also have to provide relevant ID.
Where to Apply for a Student Visa
Student visas are obtained through the Russian Embassy (Consular Department) or Russian Consulate in your country of residence. In certain countries, there are authorized visa centers that provide such services.
Please refer to the website of the Consular Division of the Russian Ministry of Foreign Affairs for further information.
Duration of Stay under a Student Visa
Initially, a student visa is issued for three months. After this period you should apply to the local division of the General Administration for Migration Issues of the Interior Ministry of Russia for a visa extension.
The FMS issues a one-year multi-visa which allows you to travel to and from Russia within the validity period of the visa.
When your visa is about to expire, you should apply for a further 1-year extension, and carry on in this manner for the duration of your academic program.
Starting from December 2017, international students who completed pre-university training and passed entrance examinations to enroll in a basic education program can have their student visa extended in Russia, they needn't travel back to their home country for visa processing.
Documents Required for a Student Visa:
1. International passport (original) and a copy of the front page.
2. Official invitation for entry to Russia (original). Please refer to the section on Obtaining an Invitation for more details.
3. Application form (you can fill in the e-form here).
4. Photograph 3.5 x 4.5 cm (1.18 x1.57 inches).
5. HIV-negative status certificate.
6. For applicants under 18 years – parental consent to travel certified by a notary.
Obtaining an Invitation
Invitations to Russia are issued by the Ministry of Foreign Affairs of Russia and the General Administration for Migration Issues of the Interior Ministry of Russia.
If the prospective student has fulfilled all the application requirements and received a place at a university through a standard procedure or is a fee-paying student, the invitation will be sent by the university.
You will need the original invitation to submit the visa application.
Validity term of the invitation Passport requirements HIV-negative status certificate requirements When can I start my visa application? When will I receive my visa? How much will it cost? How do I extend my visa? Cost of visa extension Risks of overstaying your visa
Cost of Living (COL) in Russia
Cost of Student Life in Russia. Prices in Russia Updated for 2020!
Whether you are coming to study in Moscow or St. Petersburg both are the most favorite destination to explore. The monthly cost of living in Russia as compared to the US, London, UK, and other countries is very cheap.
All people think about this question that How much do you need for life in Russia? Well saving money is very important for our students and when it comes to Russia, prices in Russia are about USD 220 to USD 300 to live here as students in a modest environment
Students in Russia get the elite class education in just USD 3000 to 5000 per year in best State universities  Whereas the daily life prices in Moscow and daily life prices in Saint Petersburg is only around USD 200.
Price of Daily life Items in Russia 2020
Plan your plan budget as per these latest prices in Russia. This price is last updated on 5th November, 2019 for average price estimates.
Average Tuition Fee US $2000- $3500
Accommodation per month US $100 to US $ 300 as per your living style
Pack of a Cigarette in Moscow or Saint Petersburg is about US$ 1 to $ 3
Internet package per month US $ 6 to US $ 10
Daily Menu US $ 3 to US $12
Utilities per month ( Studio Apartment) US $100
Moscow Metro 1 month smart card US $ 65
Used Cars ( 1300 cc ) about 5 to 10 years old model is from US $ 3000 to $ 7000
New Cars ( 1300 cc) from about US $ 8000 to $ 20000
Car fuel/ litre US $ 0.5
Movie Ticket about US $ 3 t0 $ 10
Hermitage Ticket about US $ 10
Fruits per kg US$ 1 to $2
Mcdonalds Meal in Moscow or Saint Petersburg is about US $ 1 to $5
Milk per liter less than US $ 1
Dozen Eggs about US $ 1.2
Water Bottle ( 1.5 liters) about US$ 0.5
Rice per Kg US$ 1
Gym fee per month US $ 25 to $ 34
Bottle of Wine / Beer US $ 8 to $ 20 or even more
Prices for Student Accommodations in Russia
The shared hostel accommodations in-state university hostels starts from only US 60 to 90 per month. Usually, 3 to 5 students share the dormitory rooms.
Accommodation in Moscow
In case you are more privacy concerned and willing to spend well for the living standards, then private homestay is the best option. A normal shared room rent in Moscow and Saint Petersburg is about USD 100 to 150 per month.
The prices in the elite and expensive areas start from $1000 (per month) and goes quite high for the furnished ones.
The shared rooms and apartments are well suited when you are with the pack of friends or known communities. You can make good arrangements in about $300 to $ 600 for shared accommodations in the suburbs of the main cities.
Cost of Getting Around in Russia
Spending your student life in Russia is a wonderful opportunity for getting around in Russia. Annual charges for traveling card of Metro usually cost $400 to $500.
Enjoy the marvelous tourist spots in Russia at about $ 2 a day with metros!
Saving some Money for Emergencies
Other than your running expenses, the foreign students should make some safe deposits for emergencies.
Although health insurance is a must need to study in Russia and RIBTTES provides free health insurance for students in Russia but you should be having at least $500 saved with you for serious illnesses, emergencies or to travel back to your country.
To fully enjoy your student life in Russia, you should have a fair knowledge of what you are going to face in a foreign country and at what cost!
Student Lodging
The most typical lodging options for an international student in Russia are a university dormitory, a rental apartment, or a host family.
It is very important to find the best option within your budget. Consider all 'pros' and 'cons' before committing yourself to an option. The choice of the place where you will stay in a sense defines your academic success.
University Dormitory
This is the most affordable option. International and out-of-town students are provided with dormitory places. Normally they are located on the campus or not far from the university.
In most cases from 2 to 4 students share a room. In a typical dormitory room, you will find writing desks, chairs, closets, bookshelves, beds, and nightstands.
University dormitories are normally equipped with shared kitchens, gyms, recreation rooms, canteens, and laundromats. There are also locker rooms and bicycle sheds available. A security service operates on the premises.
The accommodation fee is set by the university. It may vary from 500 to 5,000 roubles per month, depending on the university and the city, and makes it a much cheaper option compared to a rental apartment.
Payments can be done on a monthly basis or per term. Sometimes you can even pay in advance for the whole academic year. In this case, some universities may offer you a discount.
Students who live in a dormitory must follow certain rules. The obvious ones are not to damage the furniture, keep one's room tidy, not make too much noise (loud music, TV, etc.), notify the hall of residence supervisor of one's long absence.
There is a zero-tolerance policy on drinking and smoking in Russian halls of residence. You will be informed about these rules upon arrival.
You are entitled to a place in the dormitory if you are:
1. a full-time student, enrolled in main educational programs (for the whole duration of the degree program);
2. a part-time student, enrolled in main educational programs (during interim and final exams).
Ask the representatives of your university whether you qualify for a place at a dormitory when you are submitting the enrolment application, or search the university's website. Make sure you clarify all necessary information from the outset:
1. location of the dormitory;
2. types of rooms, facilities available;
3. costs, and payment options
If everything suits you, you can proceed to submit your residence application.
Remember, you can get a place at the dormitory through the representatives of the university only, and only under a tenancy agreement. Companies and agents who claim that they can find you a place at a dormitory are fraudsters.
More information about dormitories for international students you will find here.
Rental Apartment
If your university does not have a dormitory or for some reason you don't consider it as an option, then it is advisable to look for a rental apartment or room.
Naturally, it will be more expensive, but you will be able to find a location and level of comfort that suits you. If you plan to rent an apartment with your fellow students or stay with a host family, you will be able to choose your neighbors.
Moscow and St. Petersburg are well known for having the most expensive apartments. The smaller the city is and the farther it is from major cities, the lower the rent is.
For example, as of 2020 in Moscow, depending on the location and facilities available, a bedsit will cost you around 30-35 thousand roubles (461-538$) a month, and a room around 15-20 thousand roubles (230-307$) a month. In Novosibirsk, the same options would be 50% cheaper.
Some universities help their students find lodgings, which includes finding host families. So, first ask the representatives of your university whether they provide such services.
This ensures fast and secure search of lodging options. While looking for a suitable flat, you can stay at a dormitory.
If your university does not provide such services, ask somebody for advice on realtors or try looking for an apartment on cian.ru, irr.ru, avito.ru etc.
Keep in mind that apart from the rent you will have to pay a deposit (a security payment of 100% of the monthly rent and the realtor's interest 50%-100% of the monthly rent).
Culture & Language of Russia
Russian Culture: Facts, Customs & Traditions
Russian culture has a long and rich cultural history, steeped in literature, ballet, painting, and classical music.
While outsiders may see the country as drab, Russia has a very visual cultural past, from its colorful folk costumes to its ornate religious symbols. Here is a brief overview of Russian customs and traditions.
Languages
While Russian is the official language, many Russians also speak English as a second language. More than 100 minority languages are spoken in Russia today, according to the BBC.
The most popular is Dolgang, spoken by more than 5.3 percent of the country's population, according to the CIA. Other minority languages include Tartar, Ukrainian, Chuvash, Bashir, Mordvin and Chechen.
Although these minority populations account for a small percentage of the overall Russian population, these languages are prominent in regional areas.
What Type Of Climate Does Russia Have?
Russia shares international borders with fourteen countries. These neighboring states are Azerbaijan, Belarus, Latvia, Estonia, Finland, Georgia, Kazakhstan, North Korea, China, Ukraine, Poland, Norway, Lithuania, and Mongolia.
In addition to this, Russia also shares maritime boundaries with the US and Japan. The country has a total area of 17,098,242 km2 making it the largest country in the world followed by Canada.
About 16,995,800 Km2 of Russia's area is covered by land whereas the rest is covered by water bodies. The country also has a relatively longer coastline of 37,653 km.
The very highest point in the whole country is Gora Elbrus which is 5,633 meters above the sea level and the lowest being the Caspian Sea which is -23 meters below the sea level.
The Climate Of Russia
Due to its large size, many parts of Russia are located far away from the sea and have a continental climate. The climate is characterized by long, humid cold winters and short summers.
The summer seasons are warm and shorter within the Artics. However, as you get to the south and in the central parts, it becomes even hotter which makes these parts ideal for agricultural production.
Central parts of Russia support the growth of grains, fruits, and vegetables. Even the winters are not extremely cold as the average temperatures do not exceed -15°C.
It should be noted that summers can be very hot; especially in places that experience very cold winters. Dramatic climate changes are popular in Russia.
For instance, in Vladivostok, which is located in the Far East, temperatures may shift from -34.4°C in January, rising to a high of 33.6°C in July. During the winter season, temperatures in Russia are very cold ranging from -30˚C and lower.
Sometimes, the country experiences heavy snowfall with the first snow falling in October. The winter season in Russia is significantly influenced by strong easterly winds called Buran.
The very cold winters are associated with the country's high latitudes, lack of topographic barriers, and the extensive size of land. In the northern parts of Russia, the winters are milder and characterized by frequent precipitation all through the year.
These parts of the country are influenced by the Baltic Sea. Summers carry along with showers and thunderstorms in the afternoons and evenings. Sunshine may be in existence for about 9 hours in summer.