Why Choose Moldova For MBBS Study?
About Moldova
The Republic of Moldova may be an inland state in east Europe, placed between Romania to the west and Ukraine to the north, east, and south. It's at the intersection of economic, cultural and traveler routes, connexion the West and also the East, the North, and also the South.
It's rustic with a motivating and eventful history. Till 1991 Moldavia was one of the republics of the previous Soviet Union. Once changing into associate degree independent state Moldova has joined alternative democratic countries and established relations with other them.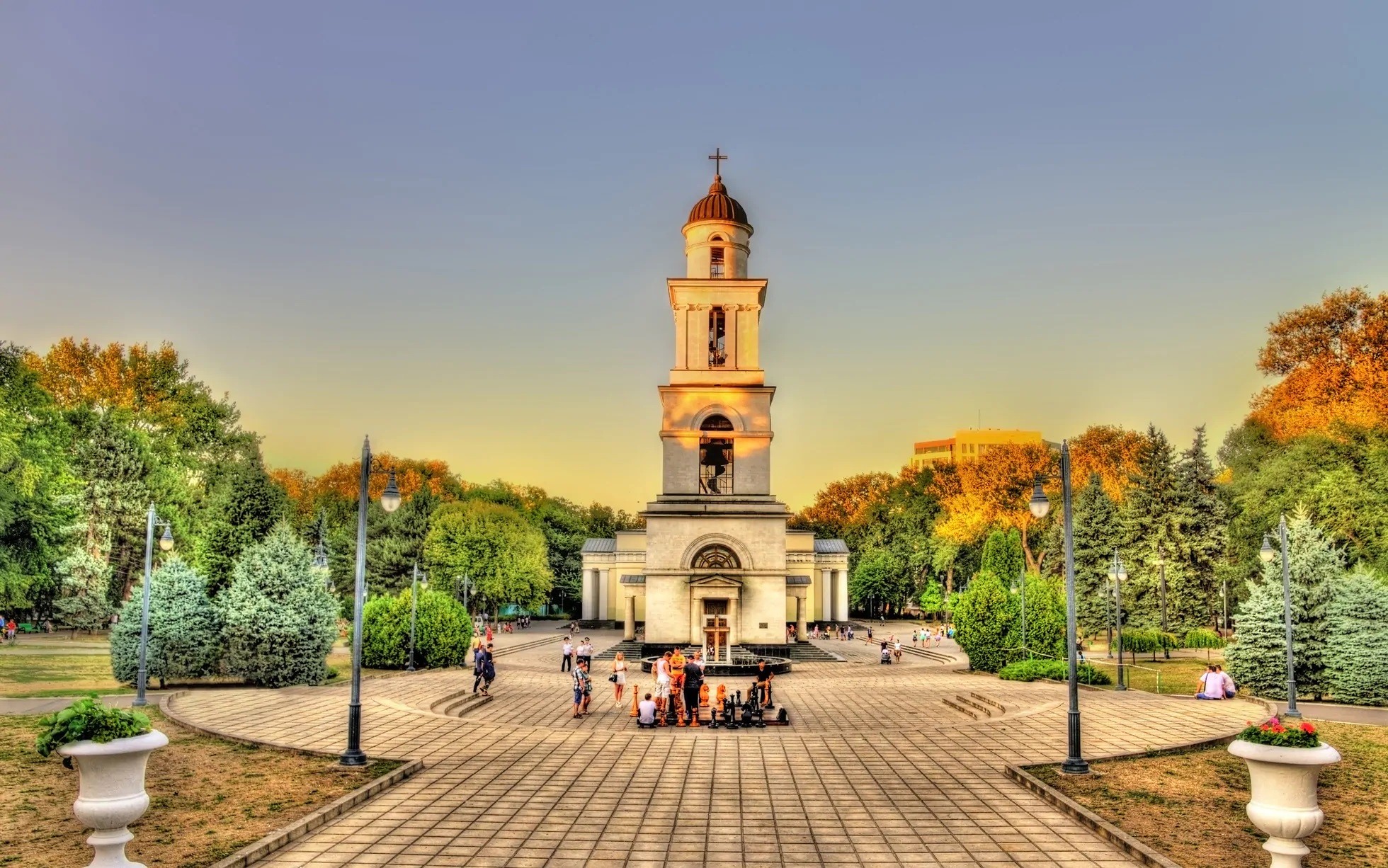 Study MBBS in Moldova, The eastern European country famous for rocky hills and vineyards. Study MBBS in Moldova is one of the cheapest medical degree programs in Europe.
Moldova MBBS/MD degrees are recognized by both MCI and WHO. Students can study MBBS in Moldova without IELTS/TOFEL score. Moldova is famous for low-cost universities with affordable tuition fees.
CHISINAU is the capital of our country and the biggest locality of Moldova. It is a symbol of our nation. It's a vivid, cosmopolite city, where different cultures, religions and lifestyles live together. Life in Chisinau is dynamic due to a lot of students who study at different educational institutions. Chisinau is a city of youth.
Moldova is an Eastern European country. It is a former Soviet republic & has maximum territory including forest, hills & vineyards. The country is located between Romania to the west and Ukraine to the north, east, and south.
The Independence of Moldova was authoritatively perceived on March 2, 1992, when Moldova picked up a membership of the United Nations.
The country had announced its freedom from the Soviet Union on August 27, 1991, and was a fellow co-founder of the post-Soviet Commonwealth of Independent States. In 2014, Moldova has signed the association agreement with the European Union.
Education System in Moldova
Pre-school education
Pre-school education caters to children between 3 and 6(7) years of age. Attendance is free in public institutions; parents only contribute to food at 50% of the real cost. The pre-primary class is, in principle, compulsory for the 5 to 6-year olds.
Primary education
Primary education, or the first stage of basic education, is compulsory. It covers Grades I-IV and is organized as a full-time program offered in primary schools or general secondary schools. The normal entry age is 6/7 years. Children may attend school in their sixth year if they have reached the appropriate stage of development.
Secondary education
General secondary education is divided into two cycles: lower secondary (gymnasium) and upper secondary education (lyceum). Lower secondary education, or the second stage of basic education, is compulsory and lasts five years (Grades V-IX).
Graduates from gymnasia sit an entrance exam to be admitted to general upper secondary schools and lyceums. Upper secondary education lasts three years (Grades X-XII), leading to the atestat de maturitate after two years of study (general secondary school) or to the baccalaureate diploma for students who have passed the national examination at the end of Grade XII (lyceum).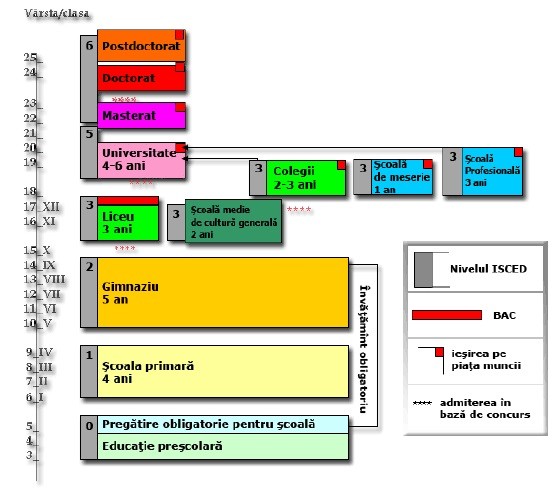 As mentioned, the duration of studies at tertiary-level teacher training colleges is four years (which can include lyceum studies) for gymnasium graduates and two years for graduates from lyceums.
Higher education
Higher education institutions provide education in the form of full-time, extra-mural, and evening courses. Extra-mural and evening courses are usually longer (one additional year). The duration of long-cycle programs is four to six years in universities, academies, and higher education institutes.
Extra-mural and evening courses are usually longer (one additional year). Doctoral programs normally last three years. One or two additional years of study are required for the degree of doctor abilitat.
According to the 2005 amendments to the Law on Education, first-cycle higher education programs last three to four years; second-cycle programs leading to the award of a master's degree last between one and two years. Students who enrolled before September 2005 continue to study under the long-cycle studies scheme.
The Ministry of Education of Moldova
In addition to the Ministry of Education, the other five ministries supervise several specialized higher education institutions: Agriculture and Food Industry, Culture and Tourism, Health and Social Protection, Internal Affairs, and Defence.
Private higher education institutions are authorized by the Licensing Chamber, a central public authority that issues licenses and coordinates with the Ministry of Education. In 2005/06 there were 16 public and 15 private higher education institutions and the total enrolment was about 126,000 students (of whom 80% in the public sector).
Medical Universities in Moldova
The State University of Medicine and Pharmacy "Nicolae Testemitanu" is a scientific and cultural center of continuous undergraduate and postgraduate education of doctors and pharmacists from the Republic of Moldova.
It was founded based on the Institute of Medicine No.1 from Saint Petersburg, evacuated during World War II in Kislovodsk, and later on, transferred to Chisinau together with students and the whole teaching staff under the name of State Institute of Medicine.
At present, the State University of Medicine and Pharmacy "Nicolae Testemitanu" is a high educational institution of international fame that trains medical and pharmaceutical personnel in conformity with the modern concepts and international exigencies of training and education of the future specialists.
Within it, at university level there function the faculties of General Medicine (inclusively the specialty of Public Health), Dentistry, Pharmacy and the Section for undergraduate studies (for students – citizens of other countries); at postgraduate level – the faculties of Residency and fellowship training, continuous education and the department of Doctorate and Master's degree.
Aimed at the efficient process of scientific-practical formation of the personnel of family doctors, dentists and specialists in pharmaceutics, the University Clinics of Primary Medical Assistance together with the Center of Training/Testing the practical abilities (2003); the Dentistry University Clinics (1977) and the University Pharmaceutical Center (1982) activate except the University.
The training of the personnel is carried out based on the modern programs, adjusted to European standards; much attention is paid to stable values, didactic methodologies and elements: tradition, advanced concepts, modalities of analysis and synthesis, level of discipline and attitude, modalities of reproductive and creative education.
The integrated education, interactive methods, problems of situation, clinic cases and home medical services, medicine based on evidence, virtual programs, standardized patients, education at distance, TV medicine and others are being implemented.
The university education in the first years is carried out in Romanian, Russian and English languages. Within the Francophone Branch (since 1998), that activates at the faculty of General Medicine, the education is developed in French.

The Medical Scientific Library plays an important role in the process of education and research in the University that assembles over 1 million publications of books and other modern sources of information.
The University is connected to the Internet since 1997; the University Center of Information "Infomedica" was established in 2002.
The noble mission of educating the staff belongs to the teaching team of professors with strong intellectual potential and rich professional experience.
Within 79 chairs, 11 courses and 14 scientific labs there activate 1000 specialists, inclusively 14 academicians and member correspondents of the Moldova Science Academy, honorable members of the academies of other states, 140 PhDs and 536 doctors in medical science, 20 Laureates of the State Award in the field of science and technique.
This potential, except the didactic and scientific activity, keeps relations of collaboration in the field of forming medical and pharmaceutical staffs, medical science and practical medicine with other 30 Universities and Clinics from France, Germany, Italy, Greece, the Netherlands, the Czech Republic, Slovakia, the USA, Israel, Romania, Russia, and Ukraine, etc.
The international collaboration contributes to the integration in the European and world educational systems; development of students and professors mobility; implementation of new methods of education, research, diagnosis and medical assistance; getting grants of financing, of projects of research, education and institutional development.
At present, over 5600 students from the Republic of Moldova and about 30 countries of the world study at the Chairs and university courses located in 86 modern clinics and polyclinics.
Development Strategy of State University of Medicine and Pharmacy "Nicolae Testemiţanu" was developed with assistance offered by experts, national and international organizations in 2011-2020, which on 27 October 2010 was approved by Decision of Government of Republic of Moldova as part of the Development Programme of Medical and Pharmacy education in the Republic of Moldova.
Subsequently, the informatization Strategy of the University was developed in 2012-2015. The basic mission of State University of Medicine and Pharmacy "Nicolae Testemiţanu" is defined by the key role it holds in the reforming process of higher medical education, as well as the health system from the country.
Alignment to everything that is modern in higher education, further development, and thoroughgoing study of research and innovation activities in the medicine domain, rhythmic conduct of clinical work are the three components, which determine the current image of the University.
Admission Process to Study MBBS in Moldova
The medical education in Moldova covers three levels of training: graduate, post-graduate (residency, research work, Master's degree, Ph.D. and post-Doctorate), and continuous refresher training of medical doctors and pharmacologists.
First Degree Studies:
Faculty of General Medicine
Interactive languages:
-English
-Romanian
-Russian
Duration of the course – 6 years.
Beginning of studies – September 1 of each year (except for the first year).
Faculty of Stomatology
Interactive languages:
-English
-Romanian
-Russian
Duration of the course – 5 years.
Beginning of studies – September 1 of each year (except for the first year).
Preparatory Department
Studies in the Preparatory Department include English or Romanian language, biology, chemistry and physics.
Duration of the course – 10 months.
Beginning of studies – October 1.
Post-graduate Studies
Specialization, preparation and defense of Doctorate dissertation in Medicine.
Selection of Israeli citizens for studies in the University is based on criteria set by the Ministry of Education of Moldova.
Applicants desiring to be admitted for studies in the University must supply the following documents to the Representation of the University:
School leave certificate (Teudat Bagrut)
Birth certificate
International passport (darkon)
Police certificate of criminal activity (absence of criminal past) (Teudat Yosher)
Bank certificate of creditworthiness (from The bank in Moldova)
10 photographs, 3X4
Application of the entrant
Parental consent for those under the age of 18
Visa Requirements for Studying in Moldova
Visa Requirements for Students
Student visa falls under category– Type D
Application Form.
Travel document (passport) valid for at least 3 months after the expiration date of the requested visa.
A recent mat, colour photo 35mm x 45mm.
Confirmation of approval to studies from the educational institution.
Invitation issued by the Bureau for Migration.
Advance-deposit receipt of tuition fees.
English Language proficiency certificate.
Educational certificates.
Medical insurance valid on the territory of the Republic of Moldova (minimum cover of 30.000 euro);
Proof of real means of payment for studies and maintenance in the amount established, except for foreign scholars of the Republic of Moldova (in the latter case, proof of holding a scholarship in Moldova) and those participating in student exchange programs;
Consent of parents or guardian regarding the stay for studies in Moldova, if the foreigner is a minor.
Consular fee – 80 euro. In case of a foreigner's participation in a student exchange program, in addition to the above documents shall be presented:
Copy of the agreement between educational institutions that organize the program.
Cost of Living (COL) in Moldova
The total cost of living in Moldova for two-person with average consumption for one month will be $ 592.92, with no rent price included.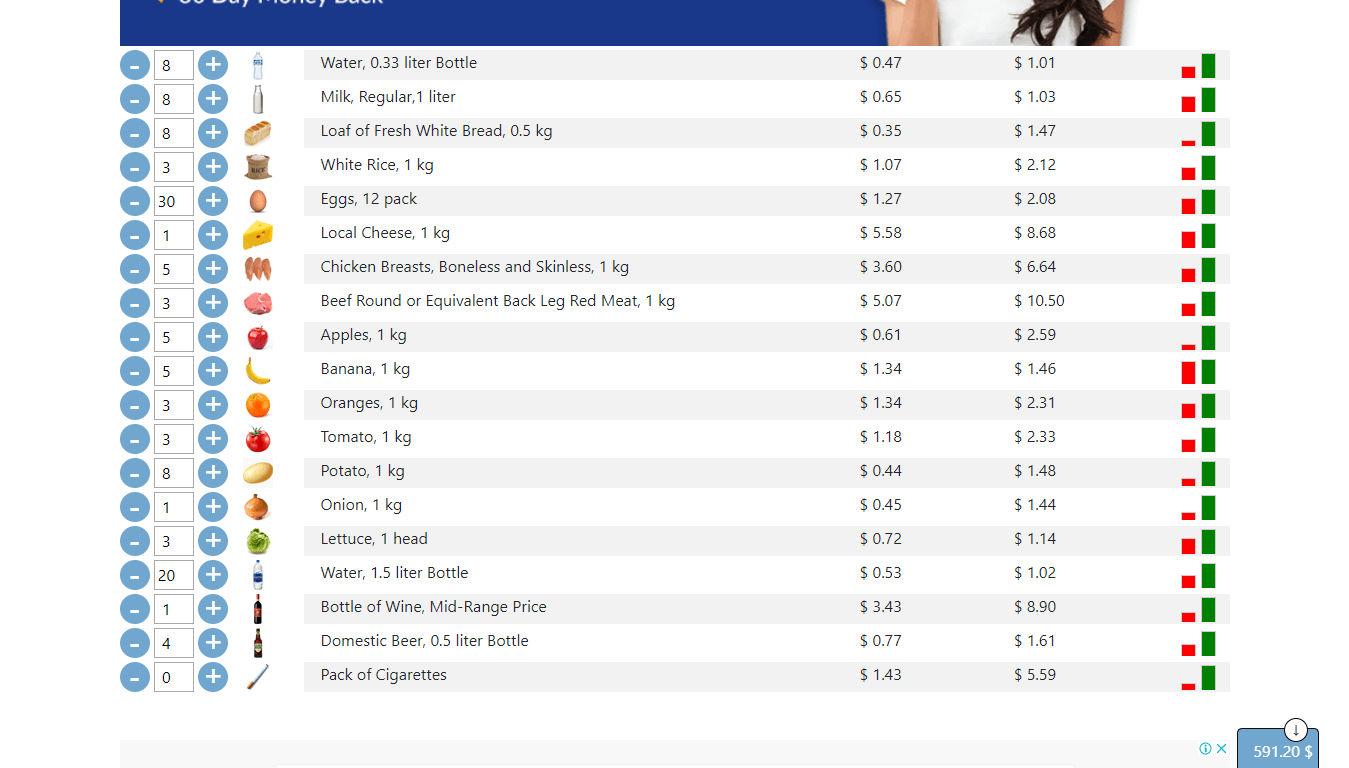 Chisinau is a good place for students to live in. However, as a general note, the Universities here are not very sought after by people outside of the country. Regardless of this however, if you decide to go study in Chisinau, you will be very lucky.
Moldova is a country located in Eastern Europe. The official language is Moldovan (Russian). The largest cities in Moldova are Chisinau, Tiraspol, and Balti. Below is a selection of the best resources for searching for an apartment in Moldova.
Moldova Apartment Search Engines
When we are looking for an apartment abroad, we normally start with country-specific apartment search engines and portals. Here are the most popular ones.
Sublet: they mark each listing as being trusted or not trusted.
CVS: Check out this site if you want to rent an apartment in Chisinau.
Rental.md: These guys have been around since 2005 and have quite a few options.
Classifieds and Real Estate Agents
You can often find some hidden gems if you dig through the classifieds and real estate agent listings.
General Apartment and Housing Search Engines
If you have already exhausted your options above, check out the general apartment and housing search engines below.
Trip Advisor: Trip Advisor is a great destination for vacation rentals. Search around this site to see what you come up with.
HomeAway.com: A giant in the vacation rental space with properties featured in countries around the world.
Airbnb: Airbnb has properties displayed for over 185 countries. You can sometimes find short term rentals.
There you have it. The best places for finding an apartment in Moldova. Enjoy your stay!
Culture & Language of Moldova
The Republic of Moldova has an important cultural inheritance of incontestable value: archeological sites, dwelling houses, country estates, fortresses, cloisters / monasteries and churches, monumental art works, monuments and technical equipment, building ensembles – squares, streets, quarters, villages and urban centers or traditional architecture ethnographic areas.
The mobile cultural inheritance is owned by 87 country museums, of them 5 museums and 7 branches are directly subordinated to the Ministry of Culture and Tourism; 66 of them – to local public authorities. Their funds include about 700.000 units which are a part of national and world culture and history.
The culture of the Republic of Moldova represents a large gamut of cultural activities: literature, theatre, music, fine arts, architecture, cinematography, broadcasting and television, photographic art, design, circus, folk art, archives and libraries, books editing, scientific research, cultural tourism and so on.
The official language of Moldova is Romanian. The term "Moldovan" is also used to refer to the official language of the country. The name controversy goes back to the Soviet era and later the emergence of an independent Moldova.
During the Soviet rule in Moldova, a State language law was passed in 1989 which declared that Moldovan was the state language of Moldova. However, when the Declaration of Independence of Moldova was signed after the dissolution of the Soviet Union in 1991, the Declaration stated Romanian to be the official language of the newly independent Moldova.
Again, when the Constitution of Moldova was framed in 1994, Moldovan was mentioned as the official language of the country. In 2013, after more than a decade, the Constitutional Court of Moldova declared that the official language mentioned in the Declaration of Independence would be preferred and become the official language of Moldova.
Thus, Romanian once more became the official language of Moldova.
Winter in Moldova is cold, with an average temperature in January around -1.5 °C (29 °F). Sometimes, mild and moist air masses from the Mediterranean may raise the temperature above freezing point and melt the snow, while on other occasions, cold air masses of the Arctic or Russian origin can lower the temperature to around -20 °C (-4 °F) or even below. Cold records are around -35 degrees in the north.
Summer in Moldova is warm: in the two warmest months (July and August), the average minimum temperature is around 15/16 degrees in the north and 16/17 degrees in the center-south. So, nights are usually pretty cool, while the maximum temperature is around 26 degrees in the north.
The best time to go to Moldova is from May to September: the temperatures are usually pleasant, with cool nights. In July and August, however, there may be hot periods, so, if you do not like the heat, you can choose the months of May, June, and September.
In winter: bring warm clothes, such as a sweater or fleece, a down jacket, a hat, gloves and a scarf, and a raincoat or umbrella. In summer: bring light clothes, a T-shirt, but also long pants, a light jacket and a sweater for the evening and for cool days, and a raincoat or umbrella.