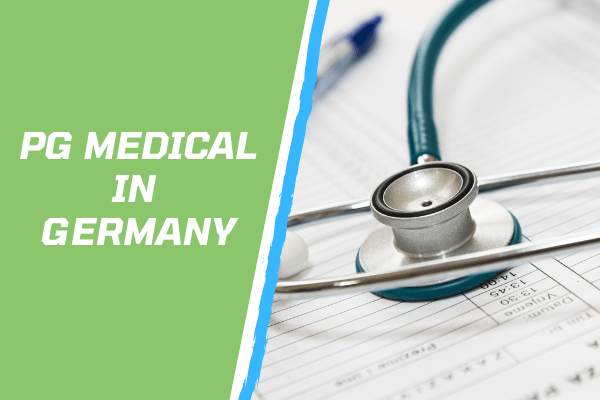 Post-graduation in MBBS course is an important study choice for Indian doctors. You must have been looking up to many countries for the PG medical and worry about the course fees and the structure of the course.
Germany is one such destination where you will not have to worry about the fee structure and course design as well. It has the best medical advancement technology that in all around the world at a very affordable cost for Indian doctors.
PG medical course is very important after completing MBBS for many doctors. In fact, there are many doctors that are currently opting for their PG medical in Germany. Although, MD programs are quite difficult to do in India and include a lot of challenges for doctors. You need to get in touch with consultants who understand your need.
PG medical is known as a resident program in Germany. The country has a high-class level education and even earning opportunities to as well to handle your living expense in Germany while pursuing the course.
German system for PG medical
The medical council of Germany controls the PG medical course and German universities don't come into the picture. The first thing any Indian doctor has to do is to learn the German language. The doctors would need 8 months approximately to learn the German language. Learning the German language in German schools is a better option because you can stay there and learn from the environment and use the language. So, we always recommend this way.
Roadmap of PG medical in Germany     
Learn German language A1-C1 levels in Germany
Get admission letter from government-approved test and language learning center for TELC C1.
Get confirmed observership from German hospital approved German medical council for 1 month.
Go through the approbation system to register yourself to pursue a medical PG. This will be for one year. Since you have spent one-year of studies in Germany, therefore you will be eligible for 18 months work visa in Germany.
You have to pass kenntnisprufung exam. (Non-competitive exam)
Approximate cost to pay to become a doctor in Germany
Language program in Germany – 600 Euros approx
Language program TELC C1 – 4,000 Euros approx
Special medical terminology language course – 1500 Euros approx
FSP exam registration and work permit – 1000 Euros approx
Hospital enrollment in Germany – 2000 Euros approx
Exam cost for language & clinical exit test – 500 Euros approx
Approbation service – 5000 approx (optional)
Total: 15000-16000 Euros approx
You must open a block account as a student to handle your living expenses in Germany. You have to block Euros 10,236.
For detailed inquiry on each aspect of PG medical in Germany, give us a call on +91 8866071721 and get assistance on a quick basis.