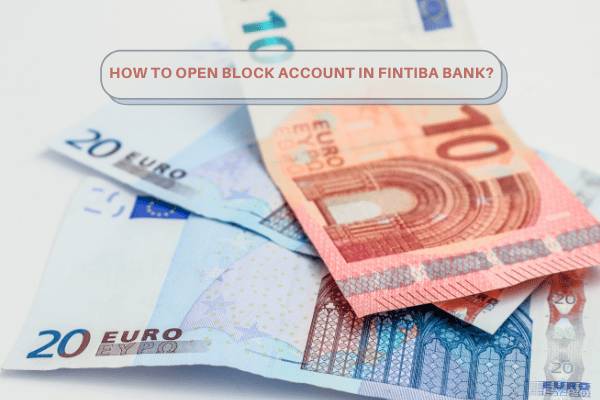 Are you planning to study in Germany? Then you need to know about the block account. It's the most important financial factor to consider while planning to study in Germany.
So, let's understand what is the block account?
A block account is a special bank account for foreign students in Germany. It is opened by students going to Germany for studies. The country has certain restrictions on using money all at once or transferring to other accounts. So, once you are in Germany, your amount is blocked that you will use for your living expenses over there.
You need to block €10,236 per year and use around €853 per month every month for living expenses. There is a limit to withdraw this amount every month so that students control their expenses.
What is Fintiba?
Fintiba is a specialized company to helps international students with their finances in Germany. Before Fintiba, students used to open an account with a lot of paperwork and a little lengthy process.
But now it's very simple to open an account with Fintiba. You can download the app and register yourself and open your block account in 10 minutes.
Fintiba is a fast, flexible, easy, and cheaper option. Also, they offer a lot of other services than just a block account that includes health insurance and other rental helps students as well.
How you can open a block account with Fintiba?
To open a block account with Fintiba, you only need a passport copy with you. Follow the step by step guide to open block account:
Fill up the application
Fill up your application with your personal data like full name, email address, the purpose of going to Germany, and date of birth. Then you need to verify your personal information with a passport. Make sure you fill the application with the same name and details mentioned on your passport.
Once the registration is done, it will take only 10 minutes to open a block account.
Deposit money
Once you register on the Fintiba app, you will be informed with the account details to which you need to send a block amount through your home bank. Bear in mind that your bank will charge you foreign exchange rates and also Fintiba charges 89€ for the first time only. Also, transfer the block amount in euro currency only.
Moreover, you need to transfer the exact block amount that is 10,236€ plus the Fintiba processing fee. One shall not transfer more than this amount. See, the German visa embassy guidelines for the same here.
Confirmation email received
Once you send the required amount, it can take approx one week and sometimes two weeks too. You don't need to inform the Fintiba team about your transfer as they will get it and give you a confirmation through email that your block account is opened.
Make an appointment with the German visa embassy
Now you can proceed to fix your appointment with the German embassy. And clear with your financial fund's related queries.
Access your money
Once you reach Germany, Fintiba will help you to open a current account where your monthly payout will be transferred.
Check out a sample video here on how to open a block account to study in Germany:
Frequently Asked Questions
Is the Fintiba block account is accepted by the German consulate?
Yes, It is accepted officially.
How do I transfer the funds to the Fintiba block account?
Once you register yourself, Fintiba will give you details regarding the bank account to which you need to send a block amount. Reach your home bank and transfer block amount in euro currency to Fintiba mentioned account. After 15-20 days, you will get a confirmation mail on the opening of your block amount.
What should I do if my Visa is rejected? Will I get my Block amount back?
Yes, you will get it back. If your visa is rejected, you need to submit a German consulate visa rejection copy to the Fintiba team. Once they confirm, they will transfer your amount originally where it came from.
In case, you reach Germany and want to cancel your stay, you need to give an official document from foreigners' offices which allows them to close your block account and will transfer the money to the same account originally came from.
How long it takes to open a block account in Fintiba?
It takes 10 minutes to register yourself with Fintiba and once you transfer the amount, it takes 15-20 days to get confirmation on block account with deposit money.